So, you're on a journey to improve your call center training. Welcome! Make no mistake—this is quite the quest you're embarking on.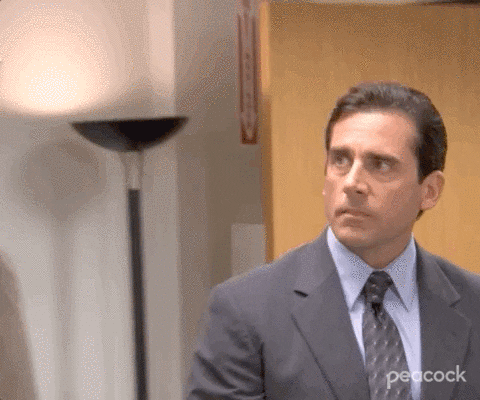 Before we begin, let's be really clear about something. Customer service success doesn't happen overnight, and it certainly doesn't happen when you go it alone like Michael Scott. Call center training courses, online or in-person, are really all about continuous improvement. And that improvement tends to happen a whole lot faster if you're gathering feedback, advice, and best practices from peers, personnel, and people like us!
You can take all of the call center management courses in the world, but it's exceptionally difficult to replace real-life experience. And that's why we listen to the experts—our customers. They've taken lackluster call center training certification programs and transformed them into success stories, with a little help from Lessonly's training and coaching software. 
How Five Customers Improved Their
Call Center Training Programs
with Lessonly 
Jostens shifted to bite-sized training. 
In the past, Jostens, a manufacturer of memorabilia, mostly relied on face-to-face call center 101 training sessions lasting anywhere from three days to one week. Unfortunately, this method unloaded a ton of information on employees that wasn't properly absorbed. 
Jostens used Lessonly transform lengthy documents full of resources into user-friendly lessons that are bite-sized and searchable. As a result, both their employees and their temporary associates in Customer Care are more efficient than ever. 
Thrive Market made their agents the experts. 
Thrive Market, a health food e-commerce retailer, has a team that has grown from five to 90 customer service employees in just three years. They needed an efficient way to train experts in a rapidly growing—and changing—industry, without taking a whole host of agents off the floor for call center manager certification training. 
Instead, they empowered their customer service specialists to build content with Lessonly around the areas that they're truly specialized in. Now, the rest of the team can benefit and take on that expertise, expanding knowledge throughout the entire organization. 
U.S. Cellular created measurable consistency. 
U.S. Cellular, the nation's fifth-largest full-service wireless carrier, used to train their 6,000-person frontline team with long, text-filled documents, presented in team meetings. In short, it was inefficient and inconsistent. They had no idea whether the content was resonating with their associates or how well they understood it. 
So, U.S. Cellular leaned on Lessonly. In addition to clearer communication, efficient feedback loops, and tens of thousands of hours saved in meetings, U.S. Cellular improved the trainee experience by empowering them to learn what they want, when they want. But the real eye-opener for them was measurability—and they saw real results. Their training with Lessonly has resulted in a 99% completion rate and 95% pass rate on quizzes. 
Volusion identified knowledge gaps. 
The team at Volusion is focused on providing the best all-in-one e-commerce and marketing services to growing businesses, and that requires world-class customer service support. For years, training depended on PowerPoint presentations and Word doc quizzes. While this kind of free call center management training can be helpful for a while, it doesn't provide the kind of detail needed to level-up call center training. 
Now, Volusion uses Lessonly, because it allows managers to automatically give reps feedback on how well they did and identify knowledge gaps on a larger scale. That way, if there is something that a large majority of reps are missing, they can pivot quickly to build a piece of training content to address that need and share it with the team.
Riskalyze automated everything in sight. 
Riskalyze, a financial risk technology company, was struggling to keep up with the demands of onboarding and ongoing training. They needed to consolidate and streamline their training processes—because not even accredited customer service training courses can teach you how to add hours to the day. 
Riskalyze used Lessonly to automate things like scheduling assignments, emailing reminders, tracking assignment completion, and testing knowledge. In turn, they've saved valuable time and are able to onboard their customer service agents in just 12 days. 
Listen to the experts at Lessonly 
Alright, I know we've hyped up our customers as the experts in call center training programs, but we've got some good advice ourselves. Interested in learning how Lessonly can help you improve? Schedule a 15-minute call with one of our experts today.