Good morning, good afternoon, and good night! 👋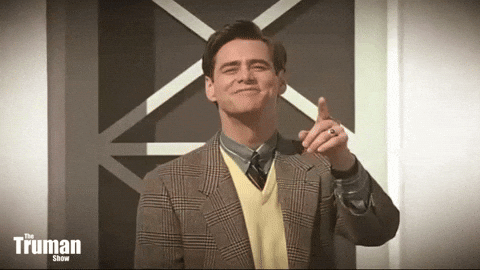 Wherever this post may find you, I hope you're doing well and are excited to break down how online training management tools are game changing when you're building new manager training courses for customer support teams.
As a five-year customer support specialist (at the time of writing this), I've experienced in-person training as well as leadership and management courses online, and I can't say enough about how these tools impacted my learning and growth.
In this blog post, my goal is to answer this question: How can support teams use online training management tools? But before we can ask that question, we first need to touch on what these tools are.
What are online training management tools?
Online training management tools are more often than not software that companies purchase to build training content so their employees can learn, practice, and perform to the best of their ability.
Whether you're conducting first-time supervisor training for new hires or need to create an online management certificate, these tools are able to do the heavy lifting. They allow leaders to focus on supporting their team in the field as they support customers because they're not spending all of their time leading sessions or updating lackluster training modules. These tools aren't particularly new. But, while other companies differentiate their tools using product features or aesthetics, we place the emphasis on our philosophy: Do Better Work. 
Well, to be fair, we do a bit of both…but, we'll touch more on that in a moment.
What does this "Do Better Work" thing look like in action?
For us, it means putting learners first, making our customers our heroes, and prioritizing their needs. 
"Do Better Work" is a philosophy that you'll see and hear within seconds of working with Lessonly. It is written into our DNA, at the heart of every decision we make, and is why we are more than training software. We're like a sidekick for trainers and enablement pros. While not every enablement hero wears a cape or has a sidekick, there's no denying that even the most famous of heroes need help once in a while. Think, Alfred and Batman, Jarvis and Iron Man, even Spiderman has Ned! (Shout out to my MCU fans).
With this philosophy in mind, we set out to create tools that provide better training for managers and supervisors so that employees learn, practice, and perform to drive better business outcomes.
What we came up with was our Six Step Method for building a world-class training program. It looks like this: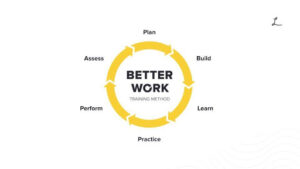 Want to see how you align with these steps? Click here to take the Assessment!
Today, let's look at how this method, partnered with Lessonly tools, supports customer support.
Leveling Up Your Customer Support Team
Fact: If your team isn't well-equipped, they won't be prepared in your customer's hour of need.
While you could always have reps take free online business management courses or even support-specific training, but nothing can replace quality management skills training for new managers and reps who haven't had first-hand experience with your product or service specifically.
If you've read carefully, you may have picked up on three high-level principles that are at the heart of our Six Step Method:

When you leverage these principles, the specific tools used become less important because the foundation of supporting your team is a change in mindset rather than software.
How to Learn Simply
Learn Simply is a functional approach to onboarding. 
Some of the best courses for new managers will be an in-depth guide of what your company is, who your company serves, why your company exists, and what hurdles they can expect in the coming months. This acts as the foundation for all of our business management courses online.
How to Practice Daily
To me, to be a life-long learner is to be truly successful.
Support teams face new challenges every day and to combat these challenges, they must be proactive with daily training. If onboarding is the equivalent to forging a sword, then daily practice is equivalent to ensuring it stays sharp.
How to Perform Greatly
While the prior two principles are designed for preparation, this principle is rooted in application.
Online training management tools shine brightest for customer support teams as an organized resource for internal and external use. Having these tools at the ready empowers your team to provide instant support for any issue, while always having a safety net of resources to protect them.

If you're looking for more ways to level up your customer support skills, Lessonly might be for you. You can learn more about our online training management system for service teams at that link. Thanks for reading!
Lessonly is the training, enablement, and coaching tool for CS teams
Thanks again for reading this blog post and showing interest in leveling-up your customer service game. Lessonly exists to help teams like yours do better work and live better lives through great training. We've got nearly four million (and counting) learners from 1,200+ teams training with us already. Is your team gonna be next?