The call center industry has radically grown in the last decade as expectations for call center employees have become more demanding. Customers want their problems resolved quickly and efficiently. They also expect flawless communication that includes the right product and service information. And while there are plenty of factors that go into the success of every call center, we believe that this level of productivity and professionalism is achieved only with consistent, quality training through cloud call center software.
What is call center training?
Call center training is any course, seminar, video, coaching session, or other activity that teaches the skills and behaviors needed for call center success. Most people think of training as a one-time event or program, but in our opinion, that's just the beginning of the party. Yes, training to use your phone and customer management systems are important, but agents also need to learn and practice soft skills like empathy and active listening every day. Call center software offers great organizational skills that can keep track of customer requests, complaints, and other issues. Your organization will have the knowledge to leverage the resources to meet the needs of your clients. 
How can I improve my call center training?
Well, let's get into a handful of the finer details of call center training program best practices, shall we?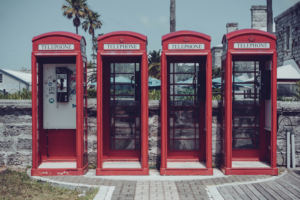 Create a Plan
A basic onboarding training plan that includes information like using equipment and tools properly, understanding procedures and processes, embodying company values, etc, will help set your team up for success. On top of that, it helps if each new employee has a benchmark assessment during a one-on-one session (live calls work great!) to highlight areas where they need to improve from the start. When you add call center training software into your plans, you'll be able to schedule out ongoing training and create pathways for learning as needed. 
Train Agents as Individual People
Motivation is key to personalized training; encouraging employees to interact with each other constructively is a motivational factor in a call center training guide. Agents in a call center likely have different professional and personal backgrounds. This diversity can be constructively used to look at new perspectives, indulge in useful debate, and share creative ideas. But this diversity can also mean the knowledge and skill levels of the employees vary.

Using a variety of training elements and virtual call center software materials like videos, graphics, and text can help address these differences. Some agents may respond more positively to interactive content, while others may prefer written material. Micro-learning content or short, punchy training material can also be an advantage when it comes to addressing the knowledge gap in new hires.
Cultivate a Culture of Social Learning
Peer-to-peer learning, together with quality call center training techniques, can make for an engaging and impactful call center agent training program. Online forums and webinars are also great forms of social learning. Appointing a senior agent as a mentor to a group of beginners or assigning training buddies can effectively boost productivity. Consider using call center training software that enables your reps to complete hands-on training and practice exercises. People learn by practicing, so this gives them ongoing and practical experience before they start working with your customers.  
Provide Training for the New and the Old
Call center training is crucial for both new hires and existing employees to refine their skills and perform at the highest level possible. Creating a great call center experience that augments customer satisfaction is possible by following the right guidelines for call center training. Call center training software makes it easy and efficient to deliver ongoing training to both new and seasoned reps over time. This training can focus on learning and skills gaps as well as new updates to products and services your company offers. 
Build Open Communication Channels
Call center agents are in the direct line of customer feedback. They are the first to hear and understand customer feedback before anyone else in the organization. Agents will benefit from a safe and open communication platform to share customer feedback with the rest of the company. These platforms prove to be invaluable during and after training. Discussion forums where feedback is reviewed and questions are answered provide an enriching training experience. Teams can then use this feedback to make additional improvements and changes to call center training so agents. 
Make training for your team repetitive, pertinent to real-life scenarios, and with the ability to form a clear connection between training and business goals. This collection of excellence can yield super success. Customer service and call center teams use Lessonly's call center training software to learn, practice, and perform like never before. With Lessonly, you can take your teams from good to great with powerfully simple training. Learn more here.