How important are different types of training and training methods in the service industry? Consider that over 100 million Americans (or over 70% of the workforce) are employed in the service sector. If you're one of those folks, you know first-hand the importance of training for your job. And if you don't work in the service sector—and maybe never have—that's okay. At least once in your life, I'm guessing you've eaten at a restaurant or shopped at a store. Heck, maybe even more than once.
Stop for a second and think about the best customer experience you've had at a restaurant or retailer. What about the worst experience? Chances are, the types of training models those employees received—or didn't receive—had a big impact on your experience.
I took a roundabout journey to discovering my true passions and forging my career in design, animation, and branding. Along the way, I worked several service sector jobs, starting with waiting tables at Ninfa's Mexican Restaurant in my hometown of Waco, Texas. Back then (the late 90s), Chip and Joanna weren't yet a thing in Waco, but chips and queso sure were.
Tex-Mex Innovation
The first Ninfa's—named after their founder, Mama Ninfa—opened in Houston in 1973. Less than a decade later, her eponymous establishment became the birthplace of modern fajitas and in the 90s, Ninfa's restaurants popped up in a handful of other Texas cities, including Waco.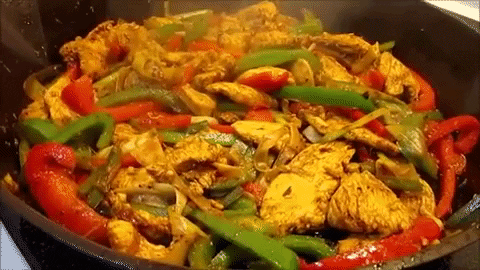 Maybe it's because it was one of my first "real jobs." Maybe it's because my trainer, Angel, was both an excellent waiter and a great trainer. Maybe it's because the on the job training methods and traditional training methods he and the managers used were the best options at the time. I can't say for sure, but I still remember a heck of a lot about my training as a waiter at Ninfa's:
A customer should be greeted within 30 seconds of stepping into the restaurant.
ID anyone you think looks less than 40 who orders alcohol. If they are offended, turn it into a compliment about their graceful aging and blame the manager.
The house margaritas—Ninfaritas—are available in original or sangria swirl and, because of their potency, there's a 2 Ninfarita limit per customer.
Never ask someone if they want a refill on water or other free refill beverages. Just proactively keep bringing them until they say otherwise.
Never touch the beverage pitcher to the customer's glass.
I could go on, but I'll spare you. Suffice it to say, my training experience at Ninfa's was solid. And that was at a time when modern training methods and technology-based training methods hadn't yet taken hold. I remember taking an online "course" to get licensed to serve alcohol through the Texas Alcoholic Beverage Commission, but it was a pretty rudimentary experience that didn't factor in different learning and development methods like today's training tools do.
Training Innovation
I haven't waited tables since then, but I can see how training methods for employees in restaurants may have evolved to make better use of technology. I can see restaurant managers and trainers using online training features like the quizzes and video practice tools in Lessonly to help waiters demonstrate knowledge of menu items and practice their table greetings.
Great training and consistent execution are how service businesses build reputations for extraordinary customer experiences. From Chick-fil-a's "my pleasure" culture to Zappo's notorious insistence on doing whatever it takes to make customers happy, people remember and reward excellent service. If you currently work a service job or someday end up in one, remember those great service experiences you've had as a customer and ask your manager about training and development methods that could help you delight customers every day and do Better Work.

Ready to invest in your service employees? ?
We're ready for that, too. Click on any of the tiles below to learn how Lessonly helps frontline teams around the world learn, practice, and perform—whether they're physically together or spread out across the globe!