Galileo was onto something when he declared, "Count what is countable, measure what is measurable, and what is not measurable, make measurable." To that end, call center key performance indicators (KPI) are an essential measurement tool for customer support teams.

It's inevitable that change happens to the things you pay attention to. This rings true for call center leaders who see positive transformations when they measure and track their call center efforts. However, many call centers don't focus the right call center KPIs to assess the effectiveness and efficiency of their efforts.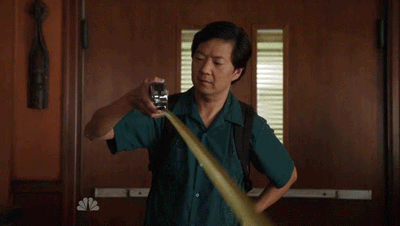 If your call center data and KPIs haven't generated insights that make a difference in your organization, it's probably time to create a new call center KPI list. Instead of focusing on operational data in your call center reports, it's time to zero in on data that indicates great service that truly prioritizes each customer.
But, before we take a look at some of the best call center KPIs out there, let's take a look at what makes a great KPI.
What are KPIs?
A KPI, or key performance indicator, is a measured value that shows us how effective we are at achieving a business objective. Companies use KPIs to evaluate their progress and success at reaching goals over time. In the world of customer service, you may have a call center metrics dashboard that includes both rep and team-wide KPIs. This list may look different based on your team and business needs, but it's important to remember that the most impactful KPIs should have these 7 characteristics:
Achievable:
Setting unachievable goals is detrimental to agent motivation. Instead, set goals that challenge agents—without overwhelming them—for maximum success. KPIs should have goals that are realistic and achievable—for both agents and the entire customer support team—in order to positively impact the business.

Measurable:
Each KPI should be a focused metric that is scalable over time. Look for KPIs that are measured with both qualitative and quantitative data to amplify data and trends.

Owned:
Every KPI should be managed by a specific group of managers or employees on the customer support team. When issues or questions arise, it's clear who's responsible for answers.

Simple
: Truly helpful KPIs are simple in two different ways. First, they must be easy to understand. Every agent should know exactly what each KPI means and how their role affects it. KPIs should also be easy to track and measure without interrupting daily operations.

Strategic:
Call center metrics that matter
are directly tied to the organization's objectives and goals. Every KPI should filter down from overall strategic goals to daily operations for maximum impact.

Timely:
In order to be timely, KPIs should be reported and analyzed during a time period that is relevant to the call center and overall business objectives. Sporadic reports will make it difficult to identify trends and belittle the data's value.

Visible:
Finally, all KPIs should be visible across the entire organization—not just in the call center. It's easier to meet goals and achieve growth when every employee is engaged and aware of business goals.
Forward-thinking organizations follow call center metrics best practices and focus on KPIs that measure agent performance, team productivity, and customer satisfaction. It's time to stop wasting time on KPIs that don't prompt questions or produce actions that enhance customer support and drive business success. And, because there isn't just one KPI that can do this, it's important to create a call center KPI dashboard that balances agent behavior and customer experience. The following call center metrics examples provide a great starting point to step up your KPI game in the new year.
Call center agent performance metrics:
Agent Turnover Rate: This KPI, which measures the percentage of agents who leave the call center to work elsewhere, should be included in every call center manager's list of metrics to track over time. The agent turnover rate significantly impacts customer satisfaction, staff scheduling, and team morale—all of which are key aspects of a healthy call center environment.
Service+Quality: A call center quality monitoring scorecard is extremely important for service teams. This combines various KPIs that capture more subjective elements including reliability, assurance, empathy, and responsiveness. These metrics help leaders to highlight excellent reps and call out areas where teammates need to improve.
Call Scoring: A great way to measure agent performance is through call scoring, which allows call center managers to look at individual customer interactions. These reviews make it easier to pinpoint where the team is thriving—and opportunities for improvement. While this KPI usually requires a manual process to evaluate quantitative change over time, it provides key data trends on agent efficiency.
Call center productivity metrics:
Average Resolution Time: Many call center leaders argue that this KPI is a flawed metric, but it is still useful to track. As a business grows or experiences setbacks, call centers need to understand the general trend of how long it takes agents to solve a problem. This knowledge enables managers to ask and answer questions such as "what issues customers face most often," or "how do we train agents to quickly solve these customer issues?"
Active and Waiting Calls: These numbers measure the current volume of active calls taking place compared to the number of customers who are waiting to interact with an agent. This can help both leaders and agents see how quickly they are resolving interactions to help the next person in line, but shouldn't overstep the importance of delivering quality service.

Call Abandonment Rate: Aside from failing to resolve an issue, providing bad service, or giving an incorrect answer to a customer, the next worse outcome is when a caller hangs up before they even reach an agent. This desertion typically happens because a customer reached their threshold for waiting or because they got lost in the options of an automated system. As this rate increases, customer satisfaction drastically decreases.
Call center customer experience metrics:
Customer Satisfaction Score (CSAT): Exemplary call center teams keep constant watch of their CSAT score. To measure a CSAT, call centers directly ask customers to rate their satisfaction through a well-designed customer survey. This score is based on how happy customers are about a product, transaction, or interaction—which is essential information for any organization that wants to succeed.
Repeat Calls: A repeat call metric gives your team a glimpse into recurring issues that come up during interactions. When a particular topic or problem has a high occurrence rate, your team can prioritize training and work to ensure efficient problem-solving.
Net Promoter Score: NPS tracks the loyalty of customers based on how likely they are to recommend a product or service to someone else. While this may be a subjective call center KPI because it's based on the most recent interaction, it's a good way to identify areas for improvement on both a rep and team level.

First Call Resolution (FCR): FCR directly correlates with lower customer satisfaction as it examines whether agents properly address the customer's needs on the first call. Resolving a problem on the first call eliminates the need for the customer to follow-up, which decrease call volume and the likelihood of customer frustration. The more frustrated a customer is, the higher chance they'll take their business to another company.
Call center support is a highly measurable activity. These examples and call center metrics definitions are just the beginning of your KPI list. Call volume, resolution rates, interaction counts, and numerous other stats should be recorded and measured to tell a compelling story about how your call center team is driving success and contributing to your company's goals.
Improve your call center key performance indicators with Lessonly
Call center support teams around the world use Lessonly to build and share critical knowledge that results in better key performance indicators. Lessonly combines training with your call center effeciency metrics so you'll see a real return on agent investment. Take a self-guided tour, and see how easy it is to boost your numbers—and deliver an amazing customer experience.