No matter what industry you're in, every business follows the same basic sales stages to close deals. Having this process on autopilot ensures you have a clear and consistent method that creates sales leads.
A sales cycle is the process that your company goes through when selling a product or service to a prospect or even current customer. It's a series of steps that lead to a sale, and using sales enablement software can really step your sales pipeline up a notch.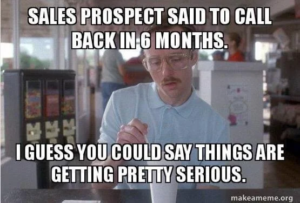 What Is Sales Enablement Software?
Sales enablement is the process of providing a sales team with the information, content, and tools that help them sell more effectively. The foundation of sales enablement provides reps with what they need to successfully engage the buyer throughout the buying process. Sales enablement software is an easy-to-use platform to bring together data, content, tools, analytics and improve sales conversions and rates.

Therefore, it aims to not only increase sales, but also sales efficiency. This means you can increase turnover while reducing costs, which will improve overall profitability. Sales enablement platforms have become increasingly integral to modern businesses, especially through integration with existing marketing and customer relationship management software.

Let's Review—What's a Sales Pipeline?
A sales pipeline is a set of stages that a prospect moves through as they progress from a new lead to a customer. Once each pipeline stage is completed, the prospect is advanced to the next stage. Though the structure of a sales pipeline can differ from company to company, here are some of the most common stages:

Qualification: The rep asks questions to determine if the prospect has the need, budget, and authority to buy in the near future.

Meeting: The sales rep and prospect discuss the solution that would best fit the prospect's needs.

Proposal: The rep sends the prospect a detailed quote outlining what will be provided, at what cost, and for how long.

Closing: Final negotiations are made and contracts are signed. The prospect is officially a customer.
How to Use Sales Enablement Software During Different Stages of the Sales Pipeline
Sales enablement isn't just about the tools or the practices used. The two must work in sync. The sales enablement practices and sales enablement tools your company needs to function fluidly cannot be found on the sales enablement Wikipedia page. It's much more custom than that.
Here are tools that are typically part of sales enablement platforms:

Communication cadences
A great sales enablement platform will make communication… (what for it)… communicate! Let's be real, it's so difficult to convey genuine sentiment with automated language. No matter what your team's size is, any decent sales enablement toolkit is going to keep a sales rep on-track with prospects.

Pipeline management
This feature assists managers in the organization of current deals. On any given day, a slew of new deals are opening or progressing. Some of these close within hours, and some take months. With a pipeline management system, the organization and management of deals becomes simple. Sales representatives can even customize their sales funnel.
Content measurement
If your marketing team is burning and churning out one resource after another, it's nice to see what's working, right? There are entire systems made for the creation, distribution, and assessment of content. When the focus is sales enablement, these systems excel in lead-tracking and data. For example, say you've created a resource that's 20 pages long. With a system that revolves around content measurement, you can see if people are using the entire resource or dropping off after page 12.
Direct feedback and coaching
Among types of sales enablement tools is the ole' tried and true feedback opportunity. Sales enablement technology keeps an open line of communication between a rep and their manager or team lead at any given time. 
Training and assessments
Sales reps need to know tons of information to be able to sell the right buyer at the right time. Sales enablement tools help salespeople become sales ready, which means they have access to the right training when and where they need it. Enablement tools also feature assessments and even certifications to ensure reps have the knowledge and skills they need to be a successful rep. 
Practice and repeat
Just like with any other skill, you will only get better at sales with intentional practice. Now we know it can be embarrassing to do verbal run-throughs with peers, but it really is important to commit to practicing with your sales team in a way that offers support and encouragement. Make sure each member understands that the point of practice is to be the best they can be, and structure practice exercises in a way that will highlight the sales team's strengths while honing and developing new skills.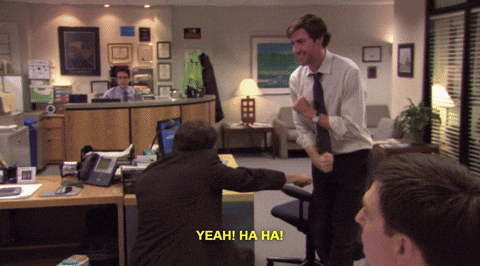 Take your Sales Process to the Next Level with Lessonly
A sales enablement framework takes months to develop, which means it is always changing. New knowledge and communication methods lead to new products. The future of a great  sales enablement strategy imagined for a company now is in no way the absolute future that it will be. Discover the best sales enablement software with Lessonly.