Sales moves quickly. Buying behavior changes. New sales trends emerge. New competitors come into play all of the time. Before you know it, you're in the back of the race, losing sales and profits.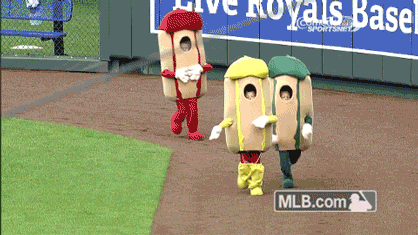 Time to level up with online sales training!
What is Online Sales Training?
Overall, sales training programs help sales reps learn and improve their selling techniques, skills, and processes. And, the ultimate goal is to improve bottom-line results. Online sales training has the ability to offer your sales force the skills, knowledge, tools, and confidence needed to improve efficiency and productivity… and all within the comfort of their footie pajamas. 
By offering types of sales training programs virtually, you're giving employees the freedom to soak up information where and when they do it the best. Not all learning situations work for everyone's knowledge retention, so by giving people the choice to take it on their own terms, there's a greater chance that the training is going to stick.
How to Use Online Sales Training to Expand + Improve Sales Skills
While classroom-based sales training methods still have their place (when the time is right), the cost, logistics involved, and impact on productivity has many companies challenging its relevance. Due to increased technology improvements, video solutions, streaming capabilities, and courseware development—the benefits to virtual selling training sure are compelling. Here are some key ways virtual selling skills training can expand and improve your team:
1. It improves productivity
Maximizing your sales team's productivity while minimizing the resources expended (such as time, effort, and cost) can help you increase your sales. Effective onboarding and training can seal the deal that your salespeople are ready to sell quickly so they're not wasting their time.

2. It enhances sales skills
Sales professionals need to have appropriate selling skills that lead to success and use the most effective techniques in order for them to increase sales. Luckily, this can all be learned. Sales training can offer your reps the best recommendations for approaches and strategies that will yield the highest returns.

3. It builds confidence
Fact: Confidence sells. Salespeople who aren't confident in their skills won't perform well. Their hesitation will be noticed in sales meetings and can lead to lost opportunities. If they aren't confident in getting the sale, they'll give up at the first sign of rejection, and for anyone paying attention–that is actually the exact opposite of our virtual selling strategy goal here.

4. It increases motivation
Sales is a high-pressure job with a lot of rejection. It can lead to frustration and lack of motivation. A sales training curriculum, though, gives you the opportunity to keep your sales team motivated through team-building activities and morale-boosting workshops. Training your reps also increases your sales in many ways. It can give your team the product and sales process knowledge they need to improve productivity. It can work on your rep's selling skills and soft skills for better performance, and it can also improve confidence and motivation. Your sales team is your most important asset: invest in these people!

5. It improves soft skills
Communication, empathy, integrity, decision making, and focus are all super duper important skills that can lead to better performance. Think about it, if your salespeople can't communicate your products or services effectively, if they can't connect with buyers, or if they can't focus on the task at hand, for example, they'll risk losing out on sales. Improving these soft skills through sales training material is critical to success.
That feel-good list has likely left you filled with all the reasons you need to implement virtual selling techniques within your business, right? You're welcome. 
Enable yourself to focus on the learning of your representatives with Lessonly
Lessonly is learner-focused. And, great learning reaps even greater benefits. Interested in trying Lessonly? Check out some online training software reviews or watch this preview.