We've arrived, folks! Welcome to the recap of the third and final webinar in our sales readiness series. Over the past few weeks, we learned a ton about sales metrics, coaching, enablement, and more from global sales leaders. The goal of it all? To provide sales leaders with a ton of ways to get their teams as sales ready as possible so they can close deals and grow revenue. This final webinar fit right into that goal. We tied it all together with a topic salespeople are more than familiar with: KPIs.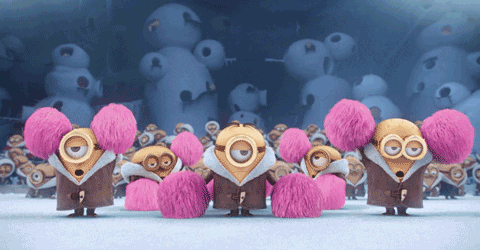 If you're in sales and feel like 👆 sometimes, you're not alone. You live in a world of numbers, goals, metrics, and quotas. But here's the truth: A massive part of sales readiness is working backwards, and when that's done right, hitting your numbers gets easier. When teams identify what KPIs they want to hit, and then create training and practice to improve in those areas, everyone wins. It's easier said than done, but good news, it's not impossible—especially with the guidance from the hosts of our webinar. We enjoyed a conversation between Adriana Romero, the Director of Enablement Solutions for LevelJump, Meganne Brezina, our Director of Enterprise Enablement at Lessonly, and Bryan Naas, the Head of Revenue Enablement at Lessonly. For the full recording of the conversation, head to lessonly.com/webinars. For a high-level overview that features three, fast takeaways, keep reading!
🦸 Make yourself more than a sidekick so your reps can be heroes.
Adriana started her career at a company where enablement folks were considered sales sidekicks, but not in a good way. They had less of a voice at the table, less pull in decisions, and while there were some leaders who saw the value of enablement and practice, there wasn't overwhelming support. Why? Because there was no way to prove that sales enablement and performance were tied together.
Meganne mentioned that practitioners often sit in such strategic roles. And while they bring the perspectives of different teams and different priorities in the business, what's most vital is that they have established credibility through deliverables and results. This might be something on a mammoth scale, like delivering a really effective sales kickoff. But it also includes something more incremental, like an impactful training campaign around objection handling that helps activities, especially at the top of the funnel.
📈 Sales enablement is more than slide decks and training.
"Enablement is not building decks." Adriana said this early on during the webinar, and Bryan brought it back in the middle of the conversation because it's important to remember. Great enablement is never just sales content. It's not just training. It uses these things as tools to leverage. Instead, enablement is really about impacting and moving the needle. 
There are a lot of ways for sales leaders to impact and help reps be more productive and sales ready. Sometimes that includes creating content and decks that aren't necessarily a blast to make, but there are numerous ways to create the programs that are going to help do it. Clearly defining your sales enablement approach internally, especially with sales managers, is such an important part of that communication so you're not just throwing around what Meganne endearingly refers to as haphazard "random acts of sales enablement."
💛 Invite and enable frontline managers to coach reps with you.
At Lessonly, it's a top priority to enable and align frontline sales managers so they can coach their teams. Just as company executives need to be bought into the idea of enablement, so do your frontline managers. Realistically, those managers are the boots on the ground, feet on the street, leaders with super close, 1:1 rep relationships. And, when you think about scaling organizations, disseminating enablement via frontline managers becomes vital because running a single webinar for 500 people just won't cut it. 
In Meganne's past experience, she and her team created enablement "packages." These packages included everything from meeting agendas, to recommendations on how to manage the time, to different sales decks, and more. She and her team packaged these high-value resources right in their LMS, which happened to be Lessonly, so managers could revisit these materials and update them in real-time.
Final thoughts
Getting reps sales ready to make a lasting impact on your org is essential in shoring up any team and hitting quota consistently. If you're looking for this full conversation, check out lessonly.com/webinars. If you're in the market for other sales readiness resources, here are a few we recommend:

Lessonly's sales training software helps teams transform sales readiness. Our powerfully simple platform combines on-demand training, hands-on practice, effective feedback, and actionable metrics and insights to create a winning sales enablement strategy. The result? Shorter ramp times, consistent and confident reps, and more closed deals. Give us a try today.