What metrics truly drive sales success? That's a big, ever-evolving question in the sales enablement space that we're all trying to figure out. In webinar 2 of our 3-part sales readiness series, Bryan Naas, the Head of Enablement at Lessonly, had the pleasure of leading Pat Rodgers, the Co-Founder and CEO at Canopy, and James Springhetti, the RVP of Mid-Market Sales at Seismic, in a conversation about what metrics are worth tracking to build confidence and skills in sales reps and frontline sales managers. And let me tell you, it was a great conversation!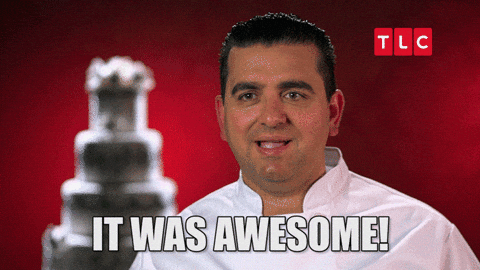 Want to watch the webinar for yourself? We've got you covered—it's recorded! For more information and access to the recording, visit our sales readiness webinar hub. But, if  you're looking for a high-level overview, keep on reading. Here are three quick takeaways we're walking away from last week's webinar with. 
1. Remember both quantitative
and
qualitative metrics.
James from Seismic kicked us off by talking about how at the beginning of the quarter, it's valuable to reflect back on the previous quarter. He and his team look at things like deal length in the sales cycle, deal size (ACV) across the board, and percentage of deals that fell into their ICP. From there, they pick their best deals and try to prospect people at companies that match the same type of use case and ICP. It's an evolutionary process, which I love. 
Pat mentioned a key qualitative metric that they measure over at Canopy: Openness vs. guardedness. To identify if a champion is open, you can measure things like responsiveness, the amount of information they share, how they share it, who they introduce a sales rep to, etc. He's found that the more open a champion is and the more they invite a sales rep into their buying decision and thought process, the more likely a deal is to close because there's trust there. And trust is a qualitative metric that matters deeply.
2. Coach reps based on both their strengths and weaknesses.
Sales ready reps are more often than not the ones who've received top notch coaching. And according to Bryan, a blend of deal coaching, which is specific to a rep's pipeline, and skill coaching, which bolsters their strengths and levels-up their weaknesses, is needed to stand out from the competition. 
It's tempting for newer managers specifically to really lean into deal coaching because it's where they're comfortable, but all three webinar speakers agreed that addressing the common thread where deals repeatedly go south or get stuck (or on the contrary, go well and tend to close), is what separates good coaches from the great ones. And the good news about this? Coaches don't need to go out and boil the ocean and confront every little detail of every single rep's development—there aren't enough hours in the day. Great coaches identify a couple of really key metrics like confidence, clarity, negotiation, and objection resolution and hone in on a few. In fact, focusing on a few is how teams grow revenue and hit targets.
3. Don't forget about frontline managers.
Last takeaway, but certainly not least. It's one thing to get reps sales ready, but it's next-level to really invest in frontline managers. Pat talked all about how the average frontline manager is about three years out of school. So life experience is limited, sales experience is limited, and they have all this data. As a sales enablement leader, it's critical to empower managers and reps to decide what's most important today, and then to run after that. He said, "If everything's important, nothing is important, so how do we focus on one, two, or three things for this rep that matter most?" Sales readiness is about focus, and we loved this advice.
Final Thoughts
If you take nothing else from this conversation with Bryan, Pat, and James, remember this: Every sales team is unique and nuanced, and no answer is one-size-fits-all. But, the best way to figure out what sales readiness tactics are worth trying and what sales metrics are worth tracking is without a doubt learning from experienced leaders, like Bryan, Pat, and James, who can highlight what's worked for them. 
That's all for today, friends. Go forth, take these ideas with you, and track the metrics that'll help your reps and business grow.
Do Better Work with Lessonly's Sales Readiness Software
Lessonly's sales training software helps teams like yours get ready for any deal. Our powerfully simple platform combines on-demand training, hands-on practice, effective feedback, and actionable metrics and insights to create a winning sales enablement strategy. The result? Shorter ramp times, consistent and confident reps, and more closed deals. Give us a try today.