As a sales manager, director, or founder, it's your job to give your sales team the tools they need to be successful. No pressure, right? But the truth is, without effective sales training processes and techniques in place, you're basically playing a big game of telephone with your values and strategies. What you taught to your first hires might get passed on correctly… or it might not. Yikes!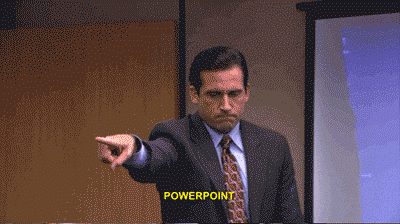 Gone are the days when a training program was as simple as handing out a sales playbook, having a few training sessions, and sitting in on a few calls. We understand that the sales profession looks much, much different than it did 20 or even 5 years ago. Today's sellers are dealing with the high expectations of buyers, decision-by-committee, disruptive technology, mergers and acquisitions, product innovations… and so much more.

However, as a proud member of the SaaS world, we know that with the right sales training ideas and resources, you'll l be able to share all of your knowledge, experience, tricks, and sales strategies into an easily digestible format for new hires. In fact, truly effective SaaS training requires a much greater investment of resources and time. That's why we're big fans of sales training software. 
What Is Sales Training Software?
Sales training can come in different learning formats, such as on-site sessions, eLearning, or online courses. These approaches can be enhanced with sales training software that provides on-demand access to engaging content, such as video-based presentations and interactive quizzes. In today's economy, buyers are more educated and markets are more diverse. It's key that sales reps understand not only what they sell, but how and to whom they sell it. In fact, firms that use technology effectively are 57% more effective at sales training and development than ineffective technology users, according to the Sales Management Association.
Must-Have Features to Look for in Your Sales Training Software
Selecting the right online sales training software can revamp the performance of your sales reps for the better—and your business in general. But with several types of sales training programs and software solutions out there, how do you prioritize what's essential and decide what features to look for in the right sales training software? Here are some features that we feel are non-negotiable when it comes to great sales training software.

Sales team software matters. And while there are plenty of solutions out there, they aren't all created equally. That's why it's important to make a list of your wants and needs when it comes to choosing the right sales training solution partner. You can also take a look at sales training software comparisons and read unbiased reviews from other companies who use certain training software. 
Do Better Work with Lessonly's Sales Training Software
When reps practice everything from first calls and product demos and receive helpful coaching and feedback they thrive when it's game time. See how our sales teams across the globe use Lessonly's sales training software to decrease ramp time, hone essential skills, and close more deals. Check out this quick preview.