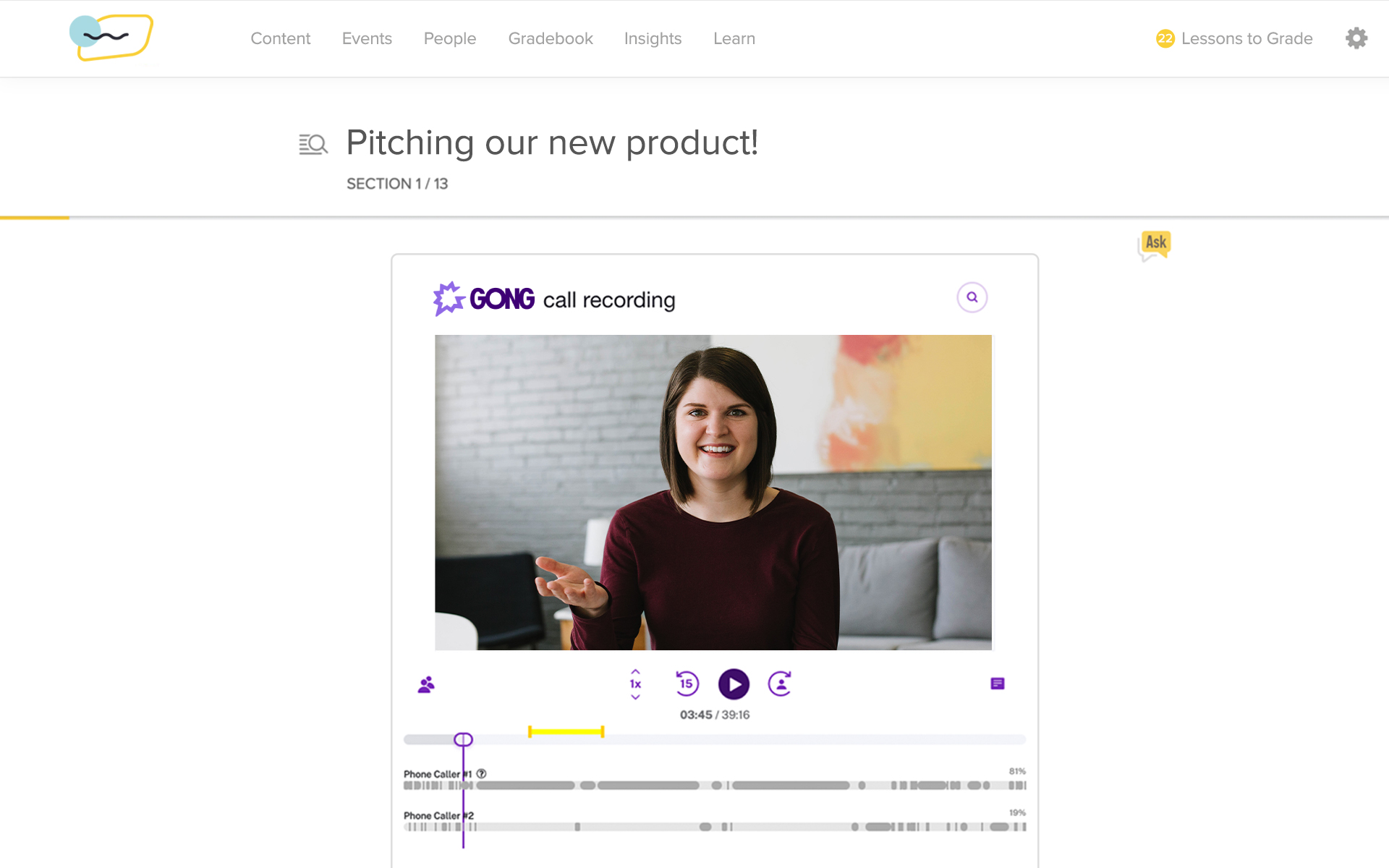 Gong & Lessonly—together!
Winning sales teams use Gong data and interactions to drive world-class training and enablement through Lessonly.
Embed calls right in the flow of learning
With a few clicks, embed Gong calls into training lessons, so learners can see real examples of "what good looks like" from their peers.
Deliver intentional training with Gong data
Gong Intelligence helps leaders understand where the team needs improvements so you can determine what remediation training is most helpful for your reps.
Get ready for even more alignment
Both teams realize the alignment between training and sales insights is important, so we'll continue to develop helpful products, together!
What is Gong?
Gong Revenue Intelligence platform captures customer interactions across phone, web conferencing, and email. It can record what was said in these interactions, and deliver insights to help your team win more deals.
How do Gong + Lessonly work together?
With Gong's Embed Player, you can embed Gong call (or snippets of calls) directly into Lessonly lessons.
How do I embed a Gong calls or snippet into a lesson?
Do I have to go through a setup process to connect my Gong and Lessonly accounts?
Nope, not with this integration! It's as simple as embedding calls within the lesson building using Lessonly's text element and edit HTML features.
I don't use Gong yet. How can I learn more about them?