The quarter is coming to a close soon and sales teams around the world are developing game plans, figuring out where to focus to meet their quota. We asked sales leaders across the world how they keep their teams motivated at quarter end. This is what Jason de Boer, Senior VP of Sales for Sailthru, shared as his plan of action for the end of the quarter, but it begins with a specific sports question:
What is the difference between running a two minute offense in the NFL and running a 20 day close period for any given sales quarter?
For the non-sports fans out there, a "two minute offense" refers to a critical point in American Football games where the offense has less than two minutes to score. Tense moments like these in football require many plays to be memorized due to the short amount of time left in the game. This, Jason says, is where the connection begins, "The answer is nothing! Both teams are expected to execute under extreme pressure. The winners are generally those who plan and execute the best in these two minutes, with the only acceptable outcome being a touchdown – aka – closed won contract!"
Jason points out that preparation is the common factor between a winning sales team and a victorious NFL team. The end of the quarter is right around the corner and it should be a signal for teams who don't have a 20 day sales plan to create one, and those who do to practice it. During the football season, every single NFL team practices their two minute drills. Out of a list of many plays, just one can be as intricately designed as the one highlighted below: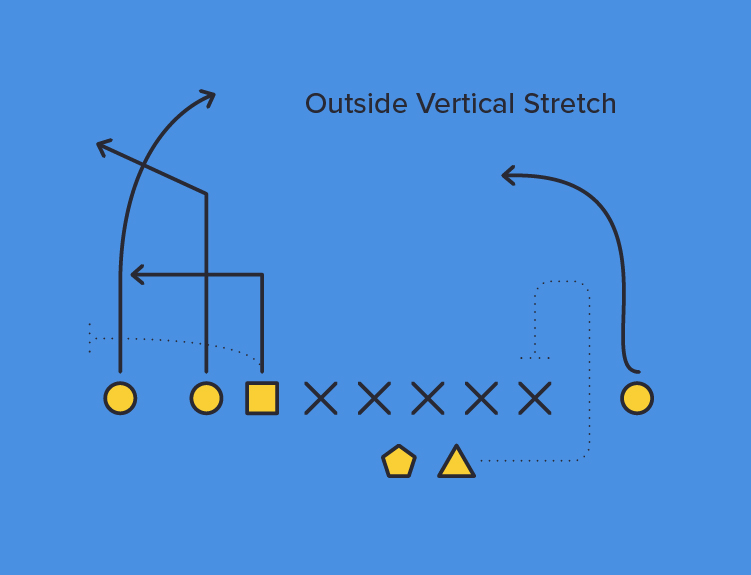 And that's just one play. "A typical NFL team has more than 10+ two minute drills to run dependent upon the situation of the game," Jason says. "What does your 20 day playbook look like for you to accomplish your Q1 quota?"
Just as an NFL team needs to practice its two minute drill for flawless execution when it matters the most, sales teams need to know the playbook for these final 20 days of the quarter through and through. Contract numbers, discounts, roadblocks, and constituents on both sides of the table are all things that need to be discussed and memorized by sales leaders and the reps working those deals.
Building Sales enablement Lessons and coaching are invaluable during this time. As Jason puts it, "You are the quarterback, not anyone else. It's up to you, and there's only 20 days left to execute on your plans with many routes to execute on. Time is not your friend, so use the clock wisely."
Even if your team is down 25 points in the most televised game in the world, the path toward finishing strong begins now. Driven sales teams use Lessonly to tackle end-of-quarter goals with Lessons that accelerate productivity. Take the next step with a self-guided tour of Lessonly's team learning software.