Ok, so we've beaten the poor dead horse on the topic of the benefits of remote training software, but that's because we know how valuable it is. Ironically, as I write this blog I am connected to my iPhone's hotspot and driving through the flat, barren lands of Kansas on my way home from Colorado (don't worry, my husband is driving). That's how easy it is to work, learn, and train remotely!
What's super fantastic is that remote training uses online remote training tools like webinars, online training courses, virtual training programs, and more to deliver onboarding and ongoing training to employees. From anywhere. And, as a result, teammates and trainers no longer need to live in the same city, travel to one central location, or even work in the same office to receive effective and consistent training.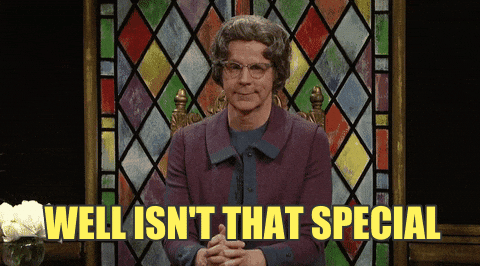 Given the fact that remote training programs don't put you in a face-to-face situation, the real skill lies not only in how to train new employees virtually, but how to manage them through the process.
How to Manage Remote Communication
Where there are a handful of common challenges when it comes to remote training software such as the lack of face-to-face supervision, distractions at home, and even social isolation, effective training can still be achieved with the right remote training strategies. Let's take a look at a few ways to make remote communication easy.

Provide several different communication technology options.

Email might not be enough, folks. Consider a variety of

remote training ideas

to keep the dialogue open and regular. This can include things like

video conferencing which gives participants many of the visual cues that they would have if they were face-to-face.



Get in the habit of regular check-ins.

Many successful remote managers establish a daily or weekly call with their remote employees. This creates a regular and predictable touch point, a forum in which employees know that they can consult with you, and a way their concerns and questions will be heard.



Establish your own "Rules of Engagement."

Remote work becomes more efficient and satisfying when managers set expectations for the frequency, means, and ideal timing of communication for their teams. For example,

"We use videoconferencing for daily check-in meetings, but we use Slack when something is urgent."



With a properly managed communication flow, best practices for training remote employees will follow in a more productive way, too.
Best Practices For Training Remote Employees
Covid-19  sure did a solid number on working away from the office (and also in our pajamas and also with kids in the room, etc.). And now that we've all gotten the hang of the switch, 74% of companies now plan to make this method of working a permanent change. Maybe you are part of that percentage, and if so, it's time to embrace technology and virtually upskill your team.
But (hopefully) you already knew that.
There really is no "best" or one-size-fits-all way when it comes to deciding how to train a new hire remotely. But, there are some rule-of-thumb points we like to follow. The key questions to ask are:

How well do you know your remote team?

What suits them?
It's important to remember that remote employees are human beings with lives outside of work. Respecting employee time and knowing the boundaries can help to create a great culture of remote work. The right employee training is important not just for your business goals but also as a way of retaining happy staff. Therefore, you gotta invest in the right tools.
Online training solutions, video training, project management, and communication tools are all examples. You'll be on the right track if you also identify skill gaps, which is where skills and knowledge are lacking. And of course we can't yell loud enough about the need to BE PREPARED. In fact, preparation is essential to prevent problems and ensure everyone knows what to do. These steps will help you to feel less flustered when organizing or delivering remote training:

Set short-term goals 

Make a plan to help everyone stay focused

Create a consistent and effective training schedule

Focus on communication

Prep all learning materials in advance 

Ensure your online meeting tool is up and running and you have familiarized yourself with how it works

Establish ground rules and general housekeeping best practices, such as keeping microphones muted unless speaking

Ensure you have access to IT support if any problems occur

Send a reminder email a few days before that includes a link to each virtual training session
Create Your
Remote Working Training Courses
with Lessonly
We are still in that window of time when remote work is a great way to prioritize the health and well-being of your employees. If you want to learn more about making the shift to remote training, chat with us! Or, learn more about Lessonly with this quick demo video.