This month in Lessonly, we're launching two updates designed to bring more clarity and transparency to your training insights.
Section analytics for lessons
As with the recently-released Insights search module and tag reports, we are always working to improve analytics and reporting in Lessonly. This month, we're adding more granular metrics to measure lesson engagement with section analytics, which provide a deeper look at how learners are engaging with training content. New metrics launching this month include:
Average overall lesson completion time

Total views and unique learners by section

Average completion time by section
These metrics help managers see where learners are spending the most time in a lesson, where they may be struggling, and what information is most useful.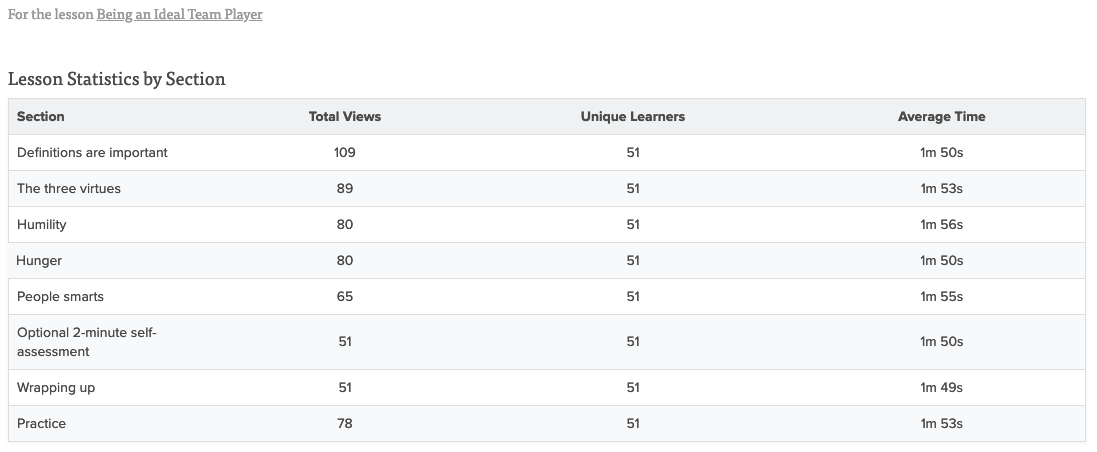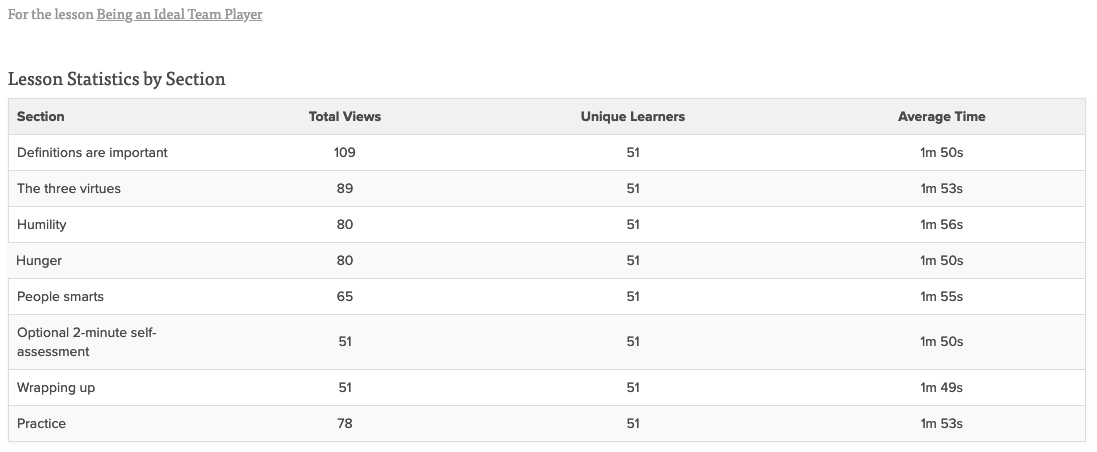 Grader visibility
Learners now see who graded their quiz and practice questions in both the lesson report card and graded assignment email. This small—but mighty—feature helps shorten feedback loops and improve training. Showing learners who has evaluated their work gives them the chance to reach out if they need clarity or help with anything related to the feedback.
If you're interested in exploring these new features, take a tour or get a demo from one of our team members.
See you next month!