Every employee is on a unique journey, bringing to their teams individual goals, strengths, and opportunities for growth. And while no one enters a new job hoping to fail, it does happen. With average tenure continuing to drop across many industries (check out these averages at top tech companies), onboarding and ongoing training are more important for driving higher employee engagement and better business outcomes than ever before.
This importance is why we set out to build a better way to manage each individual employee's journey, and why we're excited to introduce Learning Paths.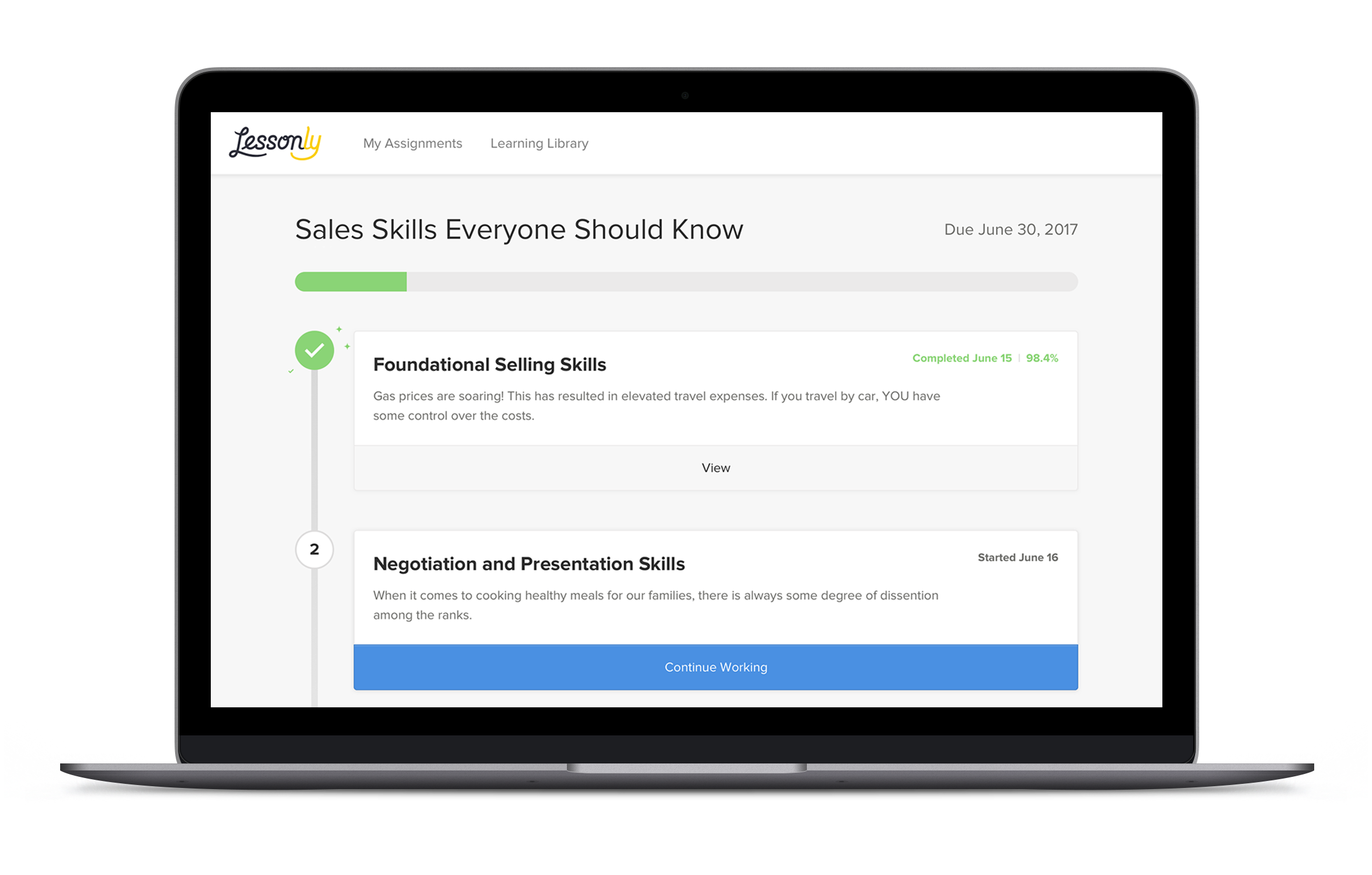 Paths is a new, smarter way to organize relevant training and learning content into custom groups that guide each individual employee's learning experience. Any given path may include a combination of lessons and nested paths (a path within another path), and be further customized with wait steps and due dates.
Creating Paths
Creating a path only takes a few minutes. Paths make it easy to create a customized, comprehensive onboarding experience for each new hire by bringing together company-wide information (i.e., benefits and first-day information) and role-specific onboarding content (i.e., intro to the department tech stack). Paths are also great for continuously training veteran employees with specific paths for product updates, new tools and processes, and more.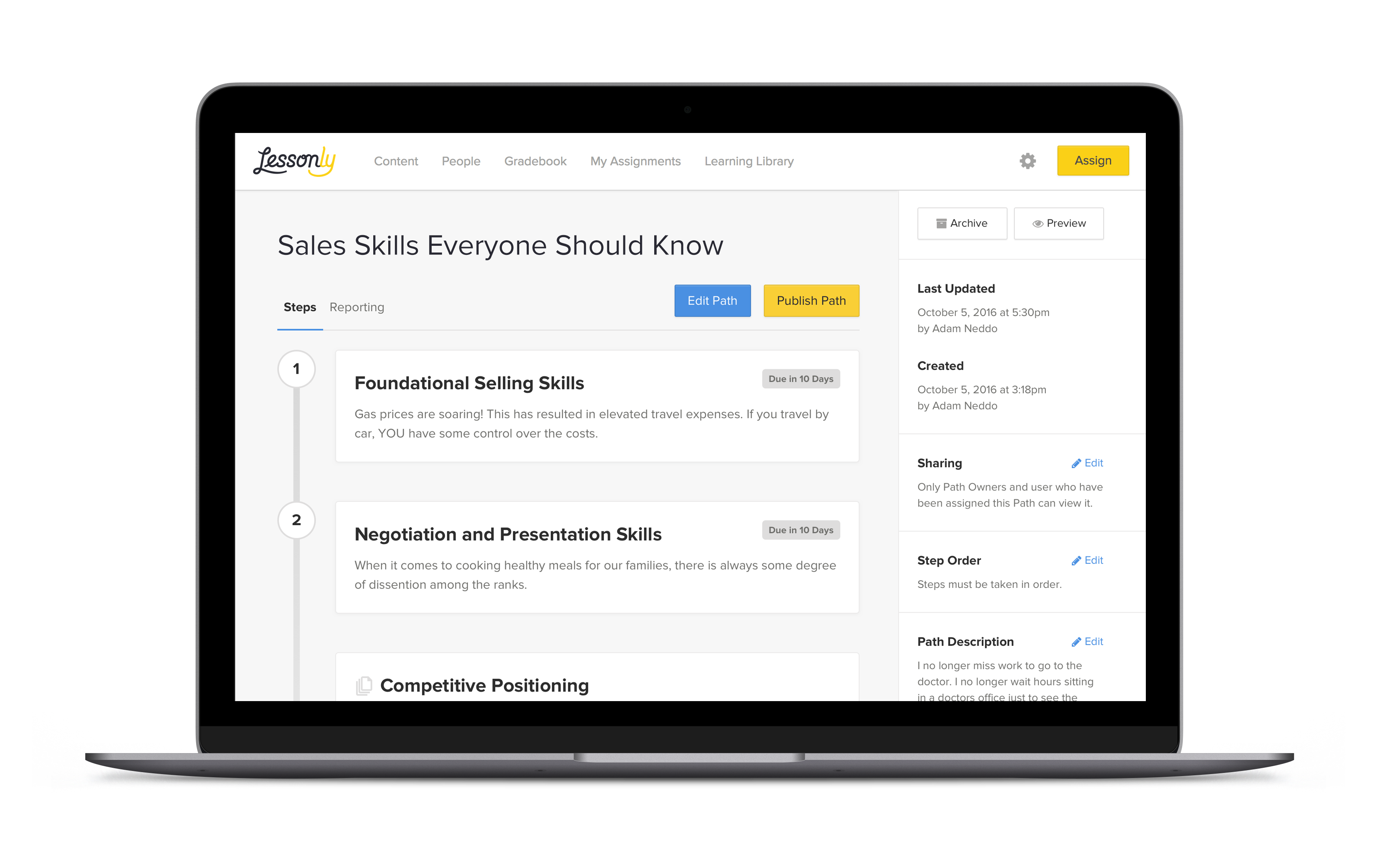 Automating learning
Paths also automate learning so leaders spend less time managing processes and more time coaching people. Due dates for the path or steps within the path control the exact pace at which employees consume and learn certain content. Wait steps create delays in paths to reinforce recall over longer periods of time, providing more control over the pace and timing of learning.
Paths become even more powerful when used alongside other Lessonly features like Smart Groups—which helps managers organize learners across teams, at scale.
Measuring success
Lessonly's reporting features allow both admins and path owners to track engagement and performance across all aspects of a given path, including progress and completion statistics. Performance stats, including quiz scores, are available for each piece of content within a path and can be drilled down to each learner.
Changing the Path to Productivity
Learning Paths provide a flexible but powerful way to guide every new hire toward success—from their first day through their entire tenure. From powering better onboarding, to ongoing training on continuously evolving sales processes, product updates, and support tools, Paths provides employees with a customized journey toward greater productivity, satisfaction, and business results.
To help get teams started, we've created a set of Paths templates—based on the expertise of our best customers—for situations like onboarding, refreshing skills, and more. These templates are available to all Lessonly customers in Lessonly University. To learn more about Learning Paths—and the entire Lessonly platform—take a tour or chat with our sales team today.