November's been a busy month at Lessonly! As a result, we have several great product updates to share with you. We've redesigned our Lesson Builder, created two new content elements to use in Lessons, added code snippet formatting, and launched a Slack integration.
Want to experience these great features? Take a free tour of Lessonly.
New Builder
We've significantly improved the design of the Lessonly Builder; it's now consistent with the recently redesigned Content and People pages. And we'll continue working to make Lessonly a consistent, familiar experience across the product. We've created a video walking through it all, but here are a few key updates to be aware of:
Lesson Building Improvements
Adding elements in the Builder is smoother thanks to the new add element line, which now appears both above and below each element in a section. This update means no more scrolling to the top of the Builder every time you want to add an element.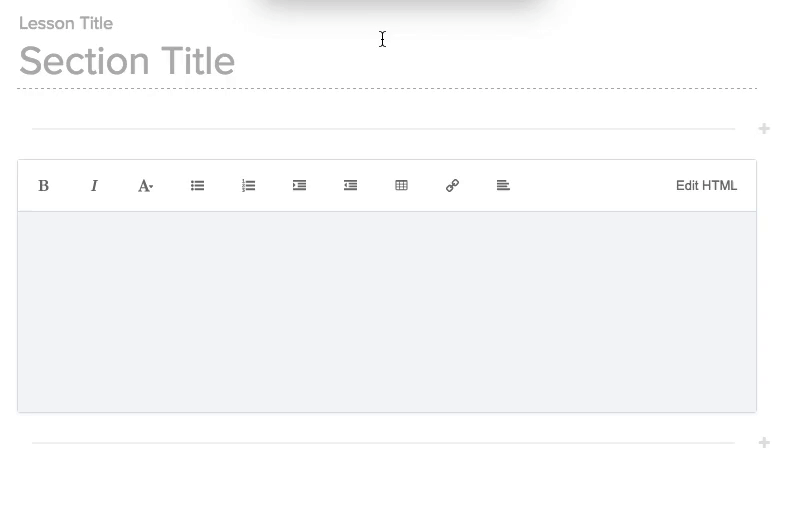 Rearranging elements is now more responsive, too. Click-and-drag rearrangement is still present, but selected elements now condense into small icons for easier repositioning.
Embedding images and documents is easier with fully functional drag-and-drop capability. No more clicking "Upload" and scouring your computer for files. Speaking of images, we've added a new image-styling option called wideview. Previously, all content in the Builder was resized and constrained to a specific width, but toggling on wideview expands image width for a more editorial feel.
Check out wideview images in a Lesson here.
Sidebar Improvements
The Builder sidebar now expands vertically to display longer section names, as needed, instead of truncating them with ellipses as before. The sidebar now scroll locks within your browser window, more easily enabling section changes and additions anywhere on the page.
Error Handling
The Builder redesign also features better error handling. Previously, if you lost connectivity while working on a Lesson, you might not know a problem occurred until you left the page and came back to find your changes hadn't synced. Now we let you know proactively when an issue arises.
Flipcards
Our first new element, Flipcards, provides another interactive way to engage Learners. Checking knowledge, giving immediate feedback, and answering FAQs are a few common uses for Flipcards.
Creators can use rich content on both sides of a Flipcard, including text formatting and hyperlinks. Write an instruction, question, or note on one side of the card. Learners read it and click to flip the card over, revealing the answer.



Flipcards aren't graded like Quiz questions. They are intended for immediate feedback situations where you want Learners to interact with the content.
Reveal
Reveal is the second new content element we've added to the Builder. Similar to the Flipcard, Reveal is great for FAQs and knowledge checks. It's an interactive element that drops down to reveal hidden content.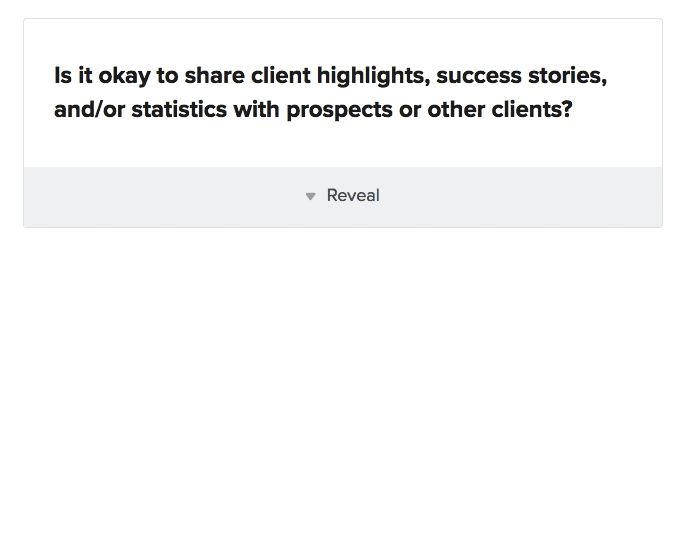 Reveal supports rich content as well. In the future, you can expect to see even more content types, including images and video available within Flipcards and Reveal.
Code Snippets
Developers rejoice! No longer must code look like normal text in a Lesson. Instead, you now have two options for presenting code in a Lesson: inline code and code blocks.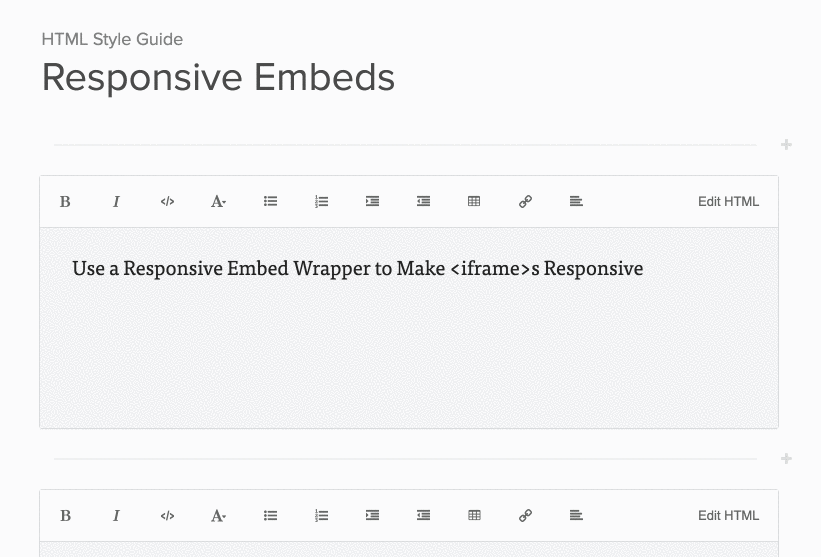 Isn't that beautiful? This had to be added because, as you know, viewing code in anything other than monospace is simply unacceptable.
Slack Integration
The nature of work and team communication is changing, and the amount of time employees spend in communication tools like Slack grows every day. With that in mind, we're excited to launch our Slack integration, making it easier to access your Lessonly content than ever before.
Simply connect your team's Slack and Lessonly accounts, then use the /lessonly command to access Lessonly content from within Slack.
The first feature we've built is /lessonly search, which searches your Lessonly account for content based on a keyword of your choice. For example, type /lessonly search sales, and you'll receive a message listing assignments, learning library content, and topics relevant to sales. These results are linked directly to the appropriate page in the Lessonly app.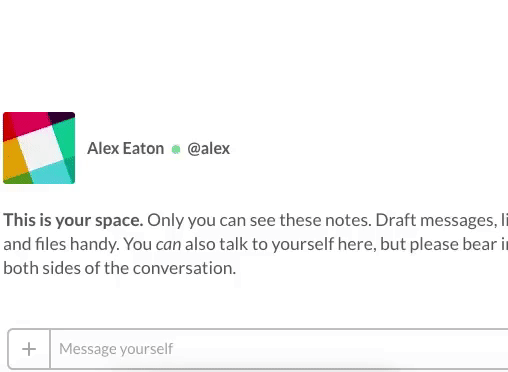 These searches are only visible to you, so don't worry about clogging up a Slack channel with Lessonly information.
Note: Slack Integration is available in Plus, Growth, and Enterprise plans.
We have several exciting features, updates, and projects coming to fruition in December and the new year, so subscribe to our newsletter if you want to stay in the loop.
Remember you can see all these features in action with a free tour of Lessonly, too.
Cheers!