The second day of Yellowship was smooth sailing! Today was full of engaging breakouts and inspiring keynotes that challenged us to think differently about leadership, learning, and Better Work.

Check out a few highlights from our day: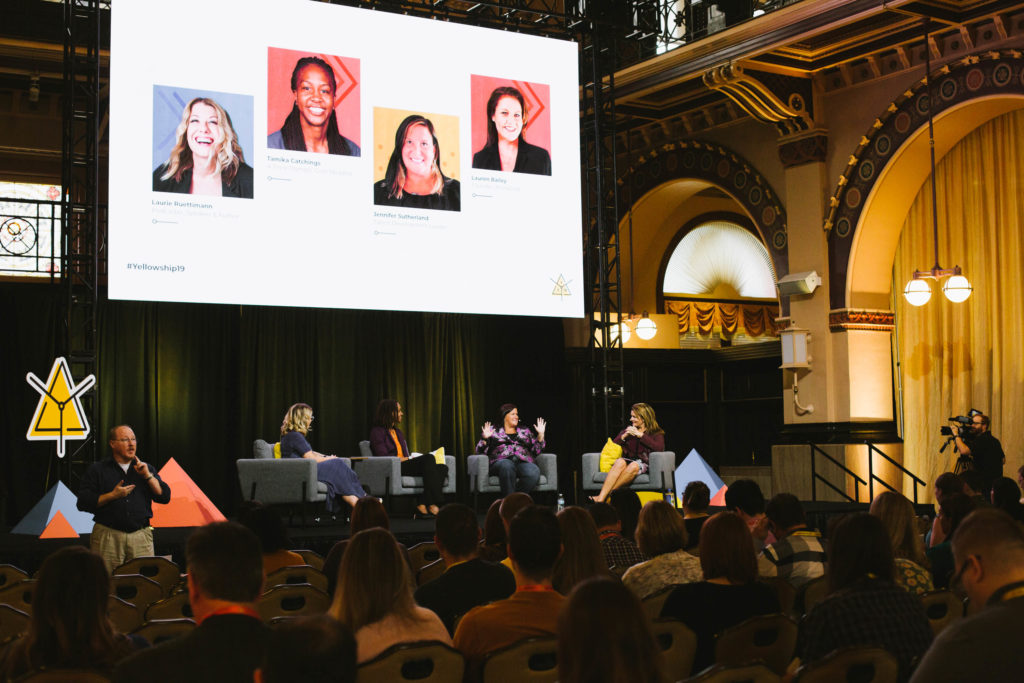 We learned about teamwork and courage
"For me, self-confidence in leadership and management has come with focusing on strategy and learning to fail forward."
—Jennifer Sutherland, Director of Training and Development, KellyConnect
"As I've gotten better about sharing my fears and being vulnerable, it's attracted the right people to my team."
—Lauren Bailey, Founder & President, Factor 8 & Founder of #GirlsClub
"What's the mission of my team? It boils down to three C's—Commit. Compete. Contribute."
—Tamika Catchings, VP of Basketball Operations, Indiana Fever, 4-time Olympic Gold Medalist
We were motivated to trust and grow
"There is no way you're going to bond with your team if you don't have trust."
—Rachelle Streetman, Global Talent Development Manager, Rackspace
"People think they are limited by their talent, that it's fixed. It can cause people to quit. Science proves that's not true."
— Shawn Fowler, VP of Sales Enablement, SalesLoft
"The margin of getting better is small. Just keep getting better a little bit at a time."
—Bryan Neale, CEO, Blind Zebra Enterprises
We discussed clarity and communication
"Nonviolent communication changed my life. It has made my relationships, at work and at home, way better."
— Casey Cumbow, Software Engineering Manager, Lessonly

"Anyone ever been told, "You're doing a great job, but…"? It doesn't feel great. Use "and" instead."
— Joe MacDonald, Senior Advisor Sales Training & Development, Elanco

"Tell people what you can, when you can, and as much as you can when changing something."
—Rebecca Ellis, Managing Director, Performance Lab, FirstPerson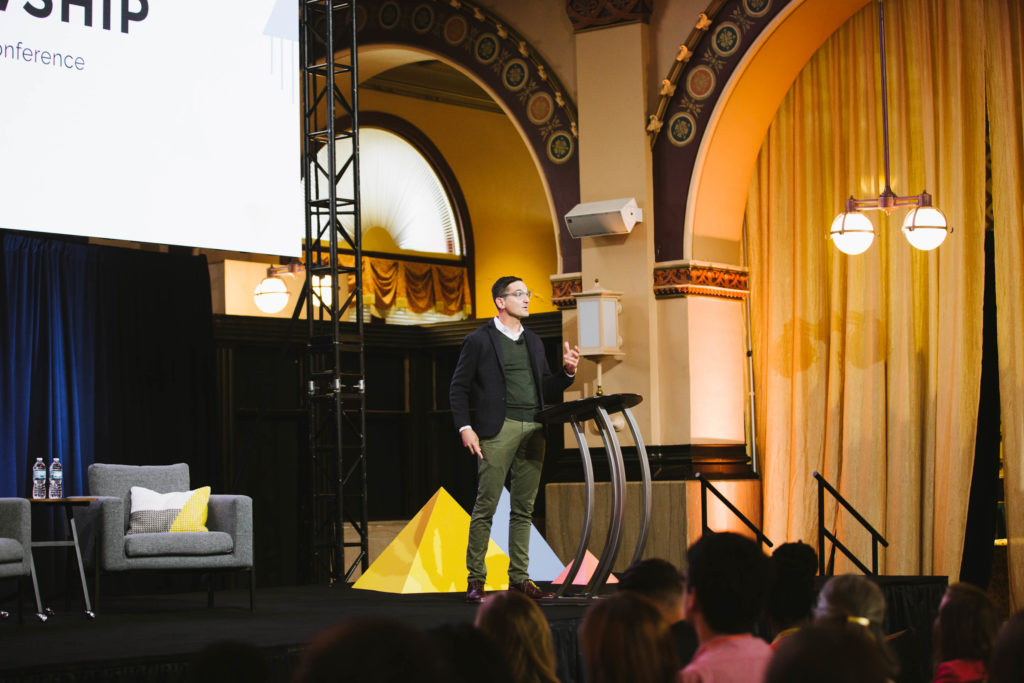 Guy Raz showed us how to be vulnerable and kind
"Failure is a gift, especially when you can look at it from the balcony and identify patterns."

"When people feel valued and their ideas are heard and shared, they stay." 
"Act with kindness. If you act with kindness, it will pay you back ten-fold."
"It's almost impossible to dislike someone when you understand their dislikes and vulnerabilities. We must know each other."
Get ready for tomorrow's fun 
Breakfast, books, and Better Work. Meet Max from 7:30-8:30 am at the Better Work Station in the Freightcar to get your copy of Do Better Work signed. 
Play Llama Loot! Collect points in the Yellowship app, and receive a Lego llama. Stop by Registration tomorrow to redeem your prize. 
Have questions about Lessonly? Stop by the Ask the Expert Station in the Terminal where product experts can answer your questions. 
The final day of Yellowship kicks off with some more great breakout sessions at 8:30 am. Then, be sure to stick around to learn about the power of attitude from keynote speaker, Debra Searle!

– The Lessonly Team