Free Learning Software RFP Template
Prepare for your learning software research with this request for proposal template.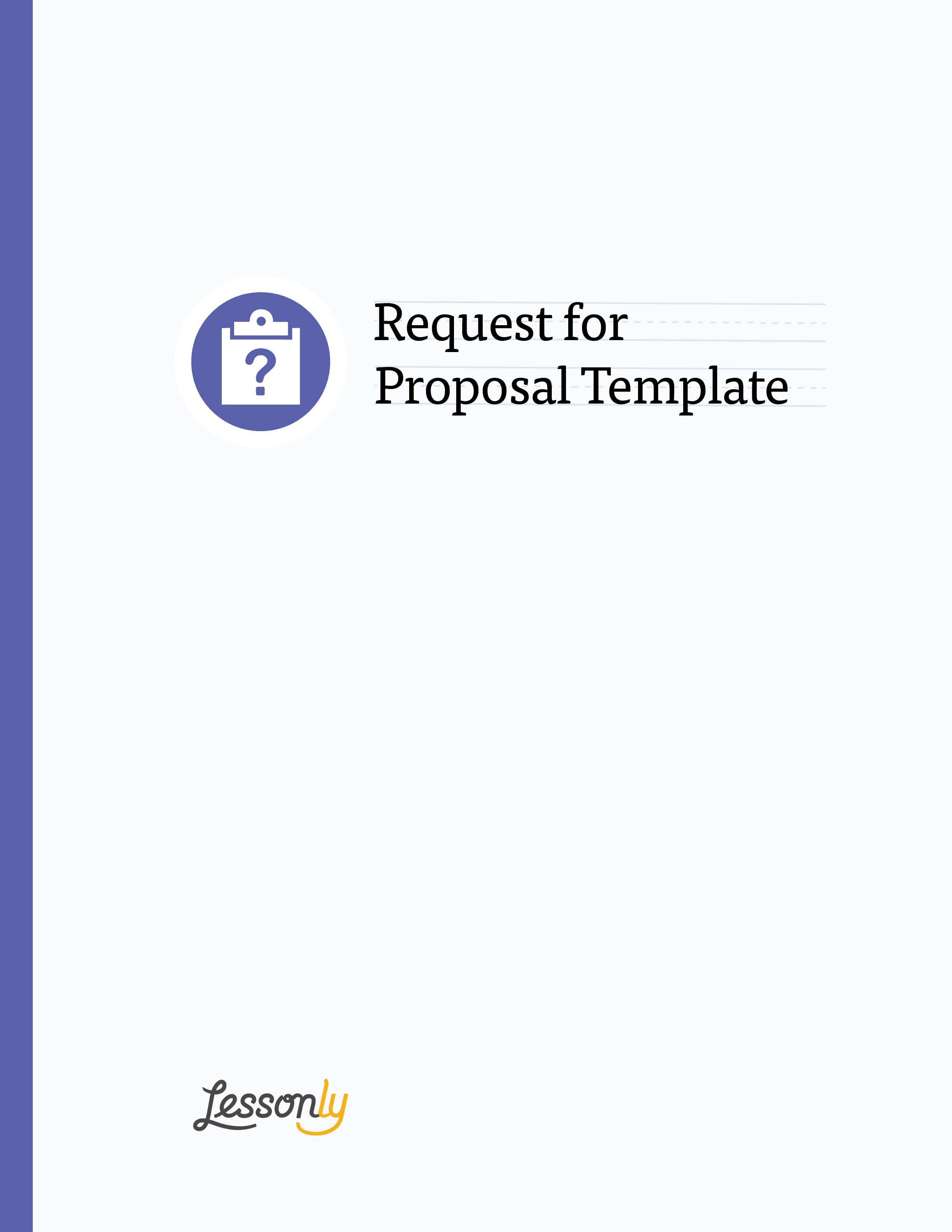 Powerful training, simplified
Join the hundreds of teams—from Fortune 100 enterprises to local businesses—who use Lessonly to onboard, train, and continuously enable millions of employees to learn, practice, and Do Better Work.
Free Learning Software RFP Template
Choose the Best Learning Management System For You
A request for proposal (RFP), is the most common document sent to software providers to price their services out for you, saving you time and effort. Never is it more important to prepare a request for proposal than when deciding on a learning management system (LMS). When going through the LMS selection process, there are many different vendors, features, and prices to take into account when deciding which option is right for your company.
An LMS RFP should include a few key questions that will ensure the vendor's product can provide the features you need to help increase the knowledge retention of your employees. To help the process along, we have created a sample RFP template for you that asks critical questions regarding your company's current goals and your learning needs. With this information, you can put together a useful LMS price comparison showing the pros and cons of each learning management system vendor to make an informed decision on which software to invest in.
The Learning Management System RFP Process
When engaging learning management system vendors in the RFP process, you should follow a few steps to ensure that each side has ample time to assess the project scope, project price, and future implementation. The first thing to do as a buyer is to gather a list of LMS providers to send your RFP to. We recommend reading reviews on G2Crowd to help you identify which potential providers will be able to assist your needs best.
Once your mailing list is set, it's time to identify your learning management system requirements. Traditionally, this can be the most time-consuming portion of the process, which is why we have created the sample RFP above. Response times can vary from company to company, but once you receive responses from your RFP, you can make an LMS comparison table of the options available to you. Some excel at tracking results, some are SCORM-compliant, and some are cloud-based. Lessonly combines the traditional learning management software with built-in authoring tools. Learners love taking our lessons because of how easy our software is to use.
Choose Learning Software Vendors
After the proposals have been sent, it's time to wait for your responses. It may be tempting to expect a quick turnaround on these, but beware — companies who don't take the necessary time to properly scope out a project like this may not be prepared to support your business objectives. As your responses come back, start making an LMS comparison checklist based on the differences within the proposals. LMS functionality is fundamentally the same across all of the top 10 learning management systems, but there are key differences that could change the way you and your company interact with the software.
As mentioned earlier, SCORM or sharable content object reference model, will most likely come up often in your LMS feature comparison chart. Created over 30 years ago, this is a software standard created so that learning management authoring tools can seamlessly talk to learning management systems themselves. With the rise of SaaS products like Lessonly, authoring tools are built directly into the management system. This makes for easier creation of lessons that are much more interactive, engaging, and useful for the learner. In your process of selecting an RFP, SCORM is a standard that shouldn't weigh too heavily on your conscience.
Another term likely to come up often is the LCMS. Knowing the difference between LMS and LCMS is a fine line, but an important one. Whereas the learning management system is dedicated to delivering and producing content, the learning content management system stores it more like a Content Management System, just focused more toward learning. The "C" in LCMS was added into the acronym when content creation first came to the LMS industry. It is an outdated name now. For companies, employees, and investors who have more history with CMS backends to their websites and products, the LCMS might be more attractive, but ultimately this format is unnecessary in most cases
As your potential LMS list grows, don't cross off candidates until you have heard from all of your vendors. Compiling all of your offers side-by-side will benefit you in the long run. Lessonly includes learning automation features like scheduled assignments and triggered actions within its training software, something that not every other LMS provides. These small details add up, and make it worth waiting to hear from everyone to avoid missing them.
Fill Out Your LMS Application
After the last learning management system RFP has been returned, it's time to start eliminating the ones that you feel will not work with your needs. After these responses, sales calls should be infinitely more informed since the vendor has taken the time to put together a fleshed out proposal, and you are more educated on the subject of learning management systems. Don't be afraid to ask tough questions at this point. If they aren't covered now, they could become much larger problems down the road. Eliminate each learning management RFP carefully. Your specific learning management system requirements should always be at the front of your conversations. SaaS products, like Lessonly, rarely need many requirements to function properly. And on the flip side, there are still some software systems that are installed on computers within your office.
And at the end of this journey, you will have found the right fit for your company. You'll have gone through the names of learning management systems of various sizes and features. Download our request for proposal template for some guidance on which questions you should be asking about your future learning management system. The RFP you send out to potential software partners should look similar. Our RFP template should be a starting point, but don't be afraid to go to edit it for your needs
And of course, if Lessonly sounds like the right fit, don't be afraid to drop us a line. We'd love to chat about what your needs are and how we might be able to help.