Annual Review Template
This template will ensure your reviews across departments stay consistent and effective.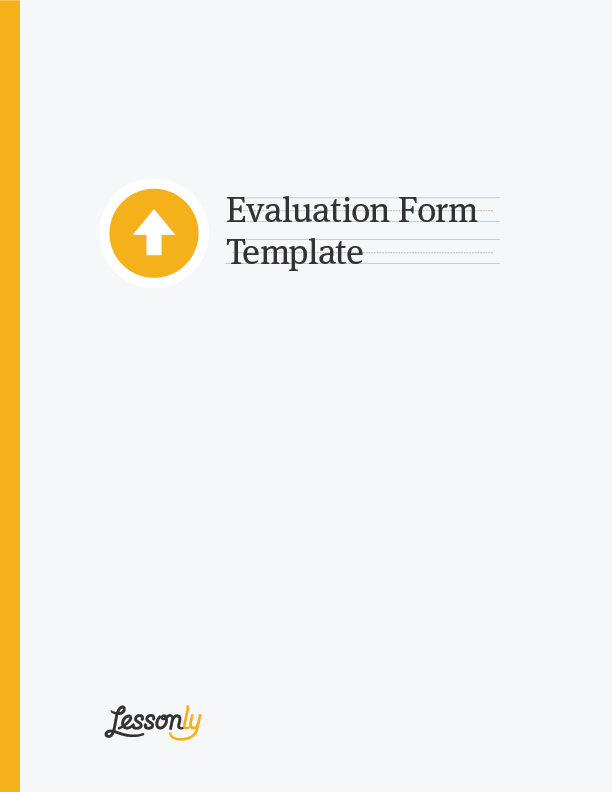 Powerful training, simplified
Join the hundreds of teams—from Fortune 100 enterprises to local businesses—who use Lessonly to onboard, train, and continuously enable millions of employees to learn, practice, and do better work.
Annual Review
Conducting an annual review is a necessity in any business. Giving feedback to your employees and getting feedback from your manager ensures you're all on the same page and striving toward the same goal. It also lets your employees know what standard they are being compared to, but unfortunately, many new managers may not know how to give performance reviews. Don't get us wrong; an employee performance review is hard. Some people on a team may be defensive or hesitant to welcome criticism. But, in the download above you'll find the best way to present criticism as well as how to establish a scale for your employees.
Some employees may just feel like they've had their annual performance review when it comes up the next year, some employees may be missing feedback. Be sure to find the right balance for your team for a personal annual review meeting. Giving a regular work review on frequent output can be a great thing and ensures you actually know and understand your employees and their roles. An annual performance appraisal is great for long term goals, but do not neglect regular feedback.
In a personalized meeting, you can address each individual's needs rather than combating the entire group as a whole. Also, you get to deal with each individual's annual review psychology. You might notice that some people welcome constructive feedback willingly. In a group setting, you don't get to experience what each individual is thinking. You have to combat annual review sociology and groupthink. One employee could loudly speak up for the rest when it may not be the consensus.
Preparing for a Performance Review
You may find yourself unsure how to prepare for a performance review. If you are a new manager, you've found a great place to start. In the download above, you'll find the best performance review questions to ask. It's important to maintain positivity throughout the review process, so instead of asking, "Why isn't your output as high as the other members on the team?" ask, "How can we increase your output?" You are on the same team as your employees, and they should know that. You want to grow together, you don't just want to put all the responsibility on them.
The best annual review questions are phrased as a team collaboration rather than making your employees feel like they're being attacked. It's important to maintain the team atmosphere because then employees can be open with managers and continue to want to work hard.
Performance Review Tips
Along with finding the right questions to ask, you also must create the most comfortable atmosphere. You want your employees to be open with you because you are going to be open with them, right?. One great annual performance review tips to keep an open and positive atmosphere is to find your tone. Staying harsh in an employee review can completely change the feeling of an employee review. You want it to be a conversation with your employee not at your employee.
Some more annual review tips are to remain seated, stay engaged, and set goals.
Remain Seated
Standing up can communicate to your employees that you think you are above them. It puts employees on the defensive rather than opening the floor.
Stay Engaged
If you aren't engaged, it's not really a review. You want it to be a conversation, so staying engaged communicates to your employees that you're actually listening
Set Goals
Setting goals lets your employees strive for something. If it's tangible you can talk about their goal at different progress points throughout the quarter or year. It gives a solid, agreed-upon, comparative metric to evaluate each individual against.
Employee Review Comments
Along with setting the right tone and staying engaged, you want to use the right phrases. It's easy to forget that the way we say things sometimes affects what we say more than the words. When managers use appropriate annual performance review phrases, employees can leave feeling inspired to do better rather than dejected. You want your employees to feel empowered leaving the review to do more and reach their goal rather than resentful that they're not up to expectations.
Writing performance reviews phrases can even help managers say what they really want to say. Consider writing a few employee annual review comments before you even conduct the review. You will be able to read and reread them to see they are getting the right point across positively. Employees leaving the review upset or angry is detrimental. They won't be happy working and the managers won't be pleased with their output.
Employees can also benefit from annual performance review sample comments. Consider having your employees give a self-performance evaluation before your meeting to see how they criticized their performance. Maybe they are even more critical than you will be. If they are, it's easy to build them up from there. By using some performance appraisal feedback comments, you can tell your employees what they might have missed in their own evaluation.
Annual Review Examples
If the performance review process is completely new to your team, consider looking over a few employee annual performance review examples. You should adapt the examples to your own company and team, though. You may not be able to evaluate your marketing employees according to a manufacturing annual performance review sample.
You may find things to evaluate on that you didn't even initially consider. It will also give you an example of how the meeting should be held. You will get a better idea of annual report examples without even conducting one yourself.
Feel free to check out a few samples before settling on one that fits your company, or maybe you find one that can apply to any team. Treat these samples like I treat the samples at Sam's Club on Saturday. Go back a few times with a fake mustache. You may or may not need the fake mustache, but check each one out a few times. Close the examples then start to draft yours. Check back in to see if yours is as delicious as those little BBQ sliders helpful as the sample.
Performance Review Template
An annual performance review template is a great place to start a new process. You will find what categories other companies evaluate for their employees. You may need to add a few different categories for your team members based on what they may be excelling on or what they may be struggling with depending on your team. So, consider leaving a few boxes open to better individualize the employment process.
Starting with an annual review template helps go through the flow of the process. It gives a great outline for the discussion with employees. Using a template rather than just wingin' it lets managers go on tangents for different subjects then bring it back home when the tangent is too far away from the outline. It's easy to get sidetracked in specifics, but with an employee annual review form, managers and employees can stay on task and keep the meeting efficient and effective.