The rise of technology has produced a paradigm shift in every industry and the world of training and development is no exception. Online learning with an LMS platform has made learning more accessible and user-friendly. Even better, today's most advanced platforms have features that extend beyond core functionality for a better experience. In this blog series, we'll take a look at how a company can use learning objectives, blended learning, and a great user interface to maximize their learning software and Do Better Work. Enjoy!
Here at Lessonly, we've had millions of learners interact with our learning platform. With so many users, we have to carefully consider them when it comes to our user interface and user experience. Our mission to help people Do Better Work pushes us to consider how we can make learning more enjoyable and less taxing. Whether you are looking for an LMS, use one already, or are just interested in what considerations we make for such a large number of interactions, this post should help you out.
Text-based content is king
Many of Lessonly's users need to create lessons that are text heavy, which means we need to nail our text rendering. We strive to give customers a nice balance between a readable font and making sure pages don't go on forever. We use a pretty large font by default (21px), which decreases eyestrain for users. We also don't block our users from resizing the page, which means they can easily lower or raise the font size to their preference. There is also a max width on text elements, which makes it much easier for users to keep their place in multiple lines of text. Want to learn more about the impact of line length and font size on readability? Check out this article from Smashing Magazine.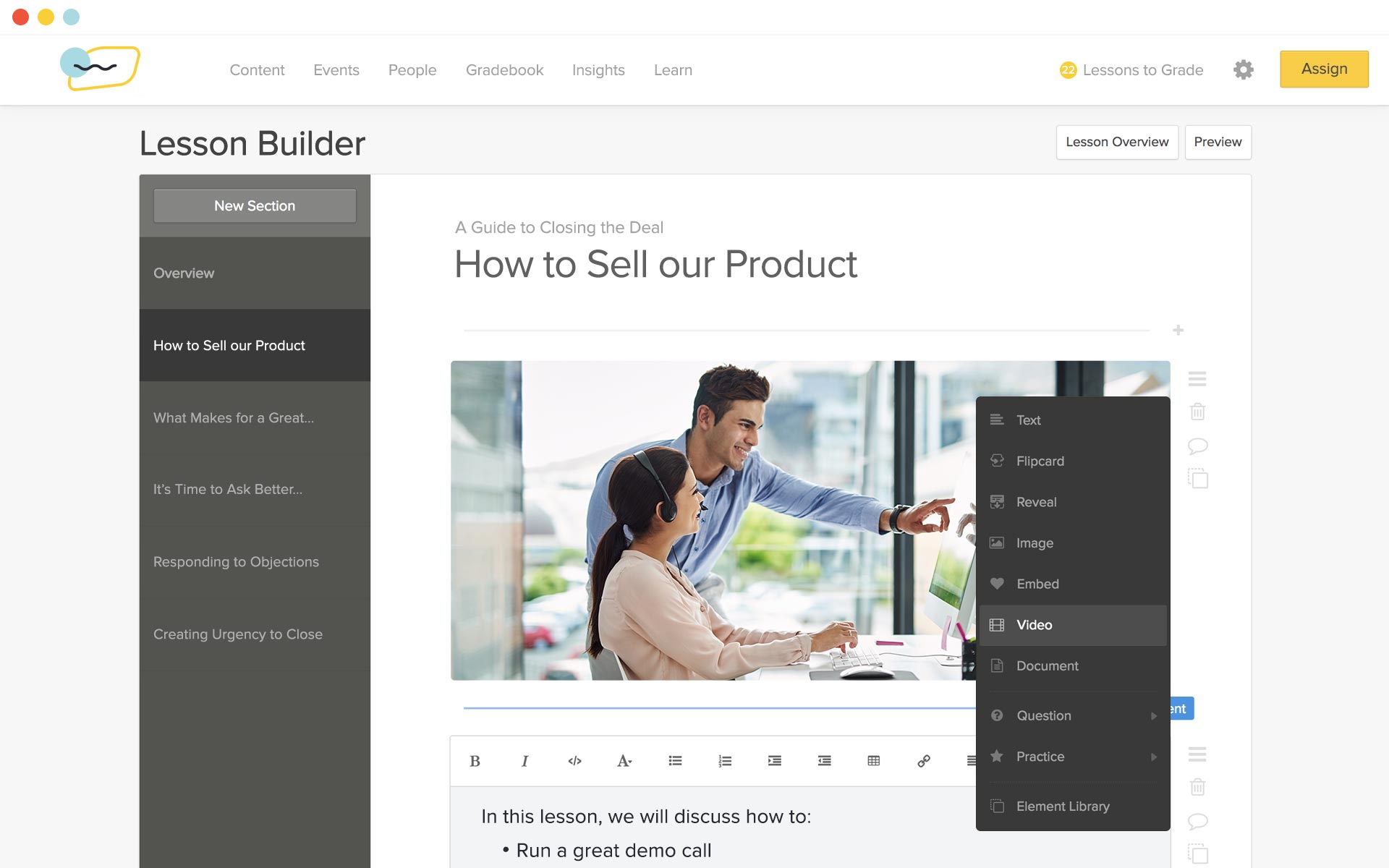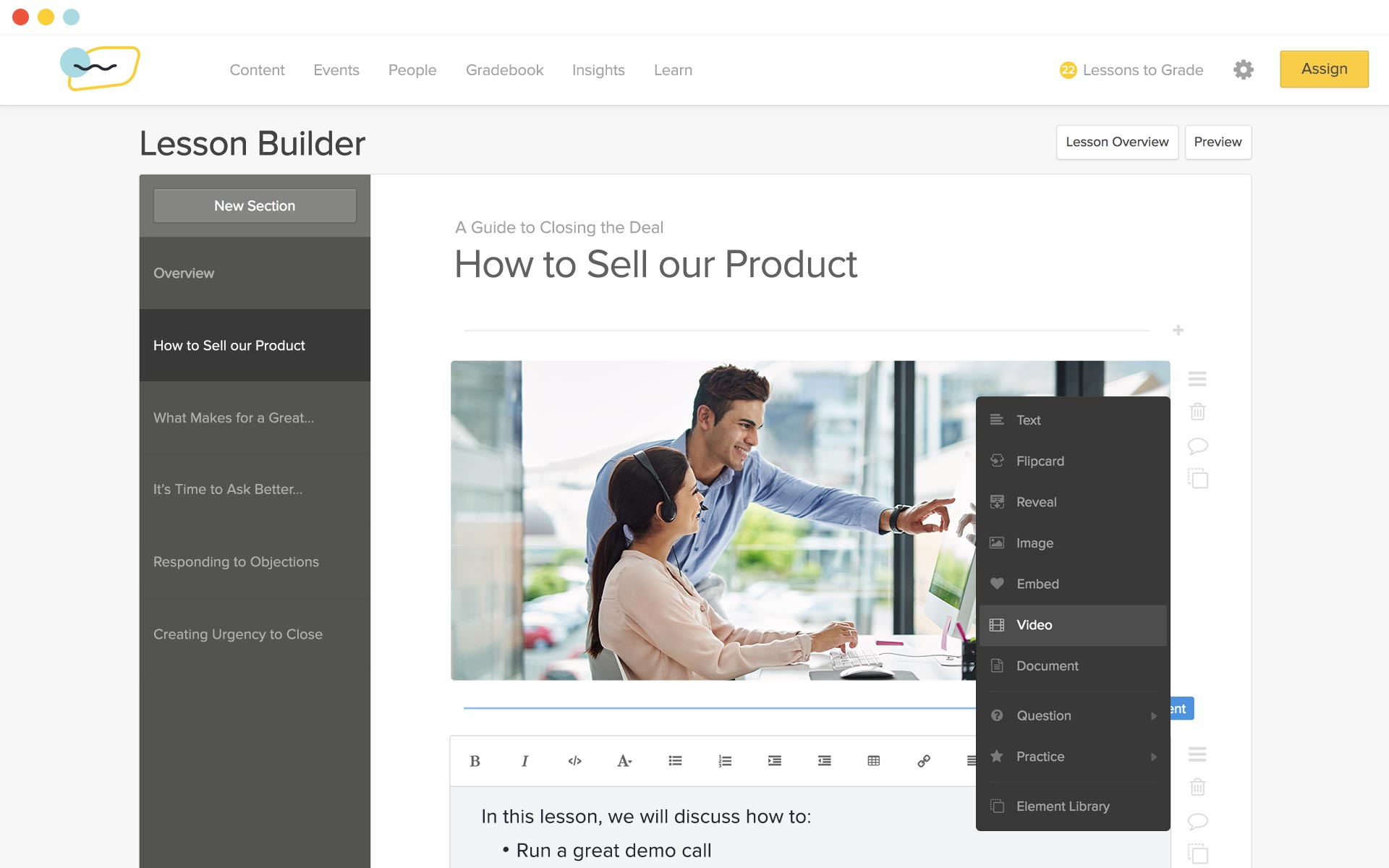 We also enable content creators to add different types of elements between text. Breaking up text with images, videos, and even giphs gives users time to rest their eyes and provides a nice emphasis to the content on the page. That emphasis also makes it easier to remember the content on the page.
Reduce the effort to interact with experts
One major difference between in-person training and web-based learning is the availability for learners to ask experts for help. With an in-person lecture or workshop, there is an expert available right away, but with web-based learning, it can be much harder to receive that feedback or get help with a concept. Lessonly's "Ask the Expert" button sits right at the top of the lesson text, making it easy for learners to reach out directly from the lesson. They no longer have to hunt down who made the lesson, find their email, and reach out. Instead, with just two clicks they can write and send feedback or questions directly to the subject-matter expert.
Additionally, Lessonly offers great support for learning objects like questions and knowledge checks. These tools allow creators to provide and collect real-time feedback. Knowledge checks give an opportunity for learners to test their comprehension of what they just learned, and questions are a great way for creators to collect information from learners. All of these tools are designed to be easy-to-use and to promote continuous learning. With them, you don't have to be an instructional designer to create an impactful lesson.
White label your content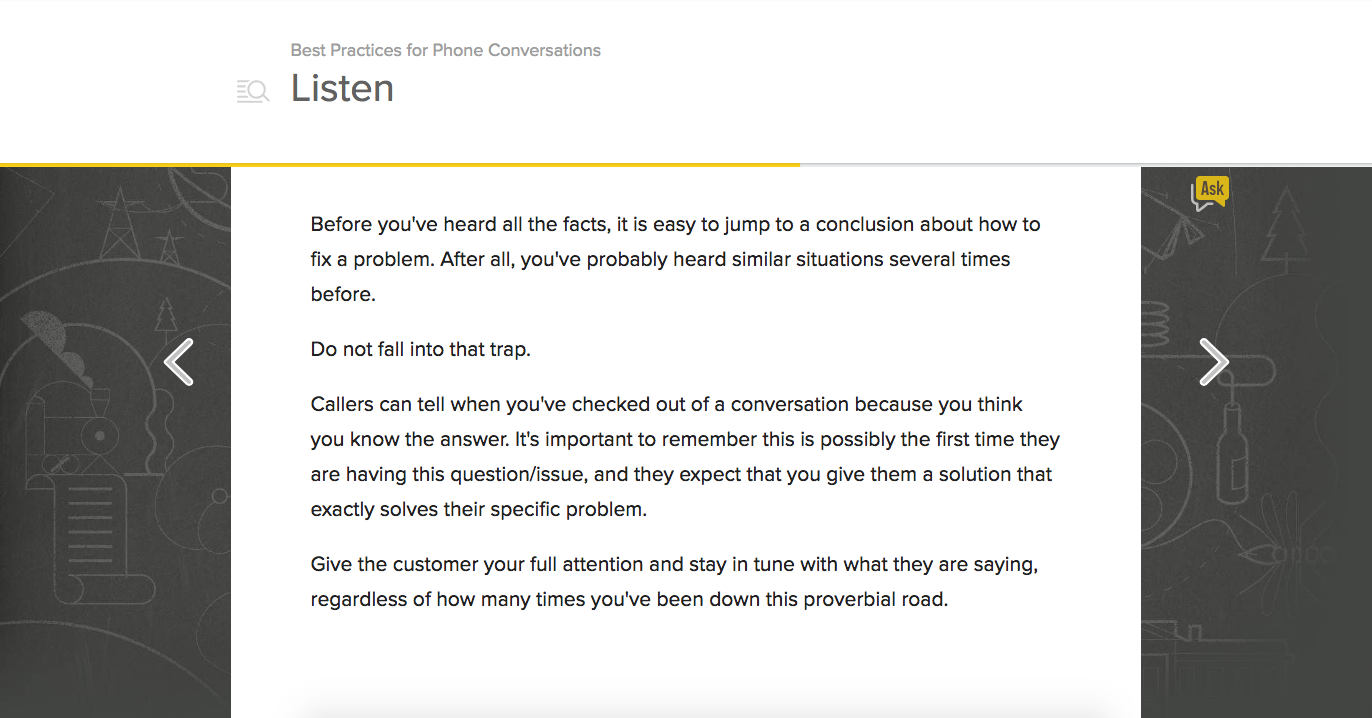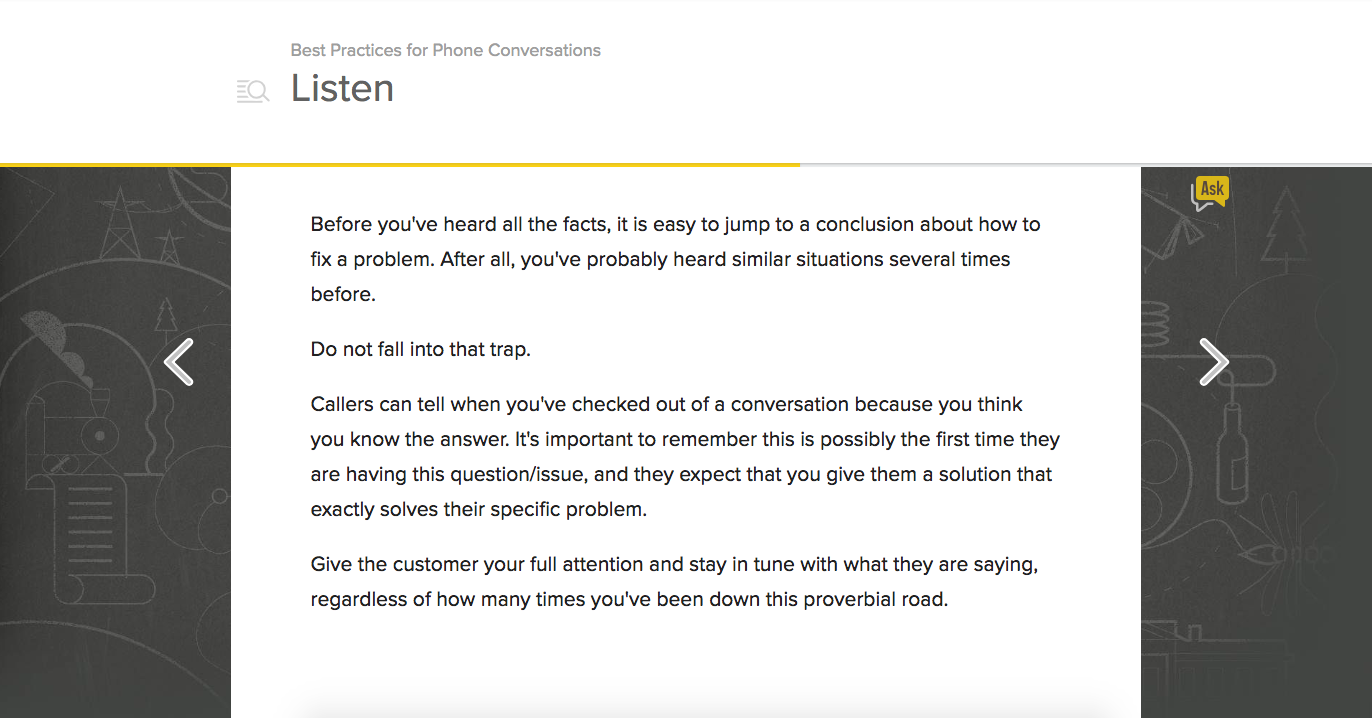 Another great aspect of Lessonly is the ability to white label your content. We provide tools to customize certain parts of the user interface to show your own branding. That means your learners are interacting with your content and using a site that looks great with your brand. This helps make it clear that the content is related to your company, product, process, or service. This kind of familiarity and connectedness promotes learning and feedback and make your course content a dynamic landscape that can evolve as your company does.
All in all, having a great user interface and user experience means that Lessonly customers get to create great content without worrying too much about how it will look. Services like white labeling and "Ask the Expert" democratize the creation experience and create more engaging learning experiences. We're always looking for ways to improve Lessonly and we would love to hear from you. What do you love about the Lessonly user interface? What could use some improvement?
Do Better Work with Lessonly's LMS platform
Lessonly is powerfully simple training software that helps teams learn, practice, and perform like never before. Our friendly and robust user interface makes it easy for teams to world use build effective onboarding and ongoing training that fuels success. Learn more and demo Lessonly today.