Powers a Distributed Team Sourcing Talent Across 100+ Rapidly-Changing Campaigns
"Lessonly allows us to disperse new content out to recruiters and agents within a matter of minutes. And we love how consistent the information is because of Lessonly. We plan on using Lessonly for a really long time."
—Ben Paynter
Chief Operating Officer,
Smart Rhino Labs
Smart Rhino Labs's rapidly-growing team of on-site and remote recruiters works to source the best talent possible for their ambitious customers. They must move fast and maintain consistency across lots of moving parts: more than 30 web properties, hundreds of rapidly-changing campaigns, and multiple verticals—including ride-sharing, trucking, medical, and sales.
"We have over 100 campaigns that are constantly changing, that all require new content to be dispersed out to recruiters and agents. The speed at which we have to convey that content is extremely important," says Ben Paynter, COO of Smart Rhino Labs.
They needed an easy way to keep their fleet of agents and recruiters—both onsite and remote—enabled and updated. Ben knew this level of communication wasn't going to come from an email or chat service and, he says, "that's when we came upon Lessonly."
The Smart Rhino team initially launched Lessonly for new-hire onboarding, creating and distributing Lessons about company structures, policies, and other foundational business information. With that knowledge centralized in one location, sharing the right information is much easier, and employees across Smart Rhino experience a smoother onboarding experience. As Smart Rhino Labs's campaign manager Emily Nielsen puts it, "Overall, we're able to train people faster, so our process has definitely improved. 100%."
Emily notes that after evaluating Lessonly exclusively for onboarding, the team realized their agents could also benefit from using Lessonly for continuous training. She notes that "things in the company are always changing, and we need new Lessons and new information rolled out. Lessonly has been great for updates, changes, and policies. It's been incredible."
And those hundreds of campaigns that Ben spoke of earlier?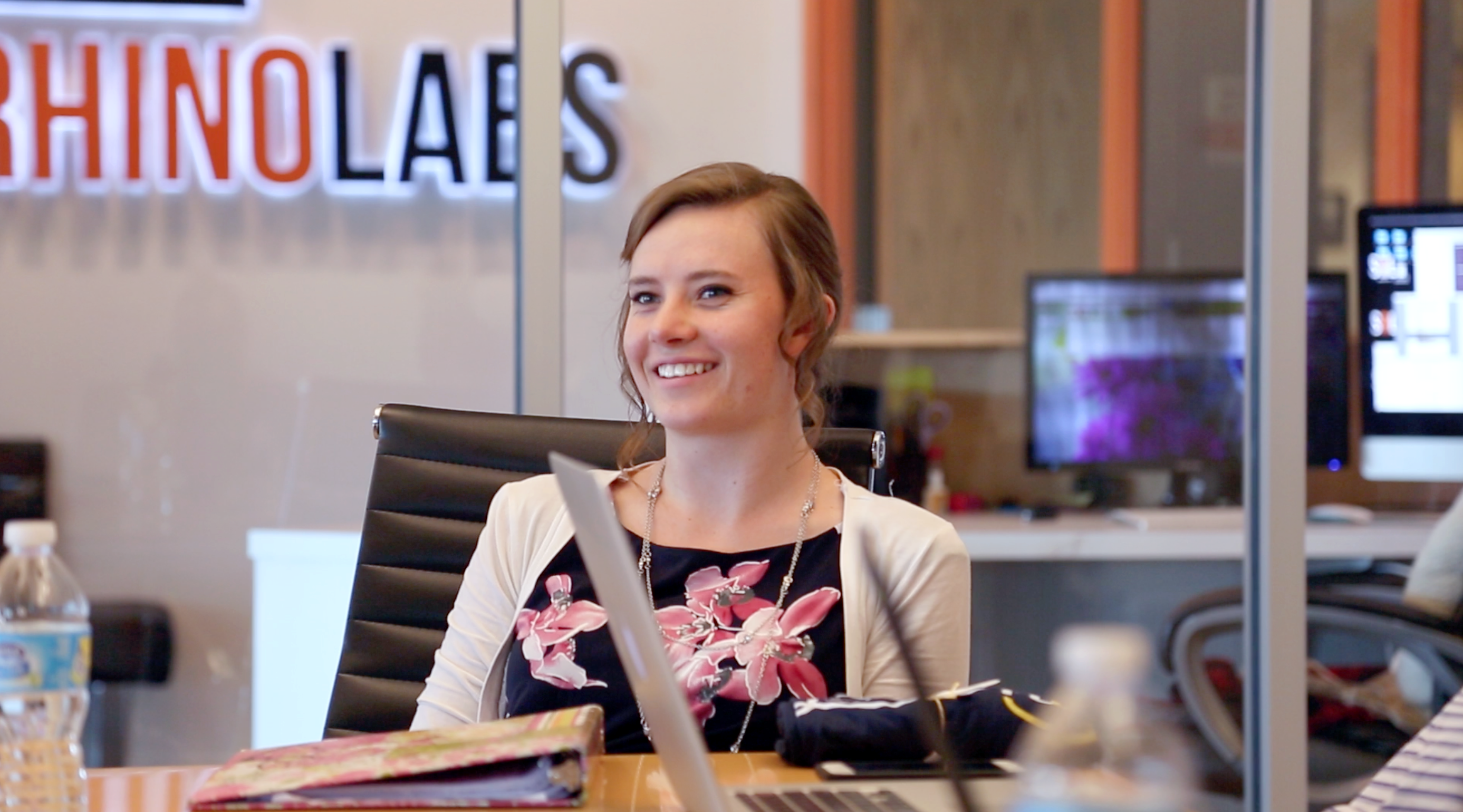 "Through its ease of use, the Lessonly platform allows us to convey context around those campaigns in a matter of minutes." Smart Rhino Labs now has an enablement team dedicated to updating and building content within Lessonly so the rest of the company stays on the same page. As trainers work with new employees, and encounter new questions, the trainers turn around and work those questions into Lessonly to help bring future team members up-to-speed more quickly.
"Through its ease of use, the Lessonly platform allows us to convey context around those campaigns in a matter of minutes."
—Ben Paynter, Chief Operating Officer
The end result? Consistency. "I hear that word 50 times a day when talking about Lessonly," Ben says. Team leads at Smart Rhino Labs now draw content from one centralized area, bringing consistent information to the entire company—from the very highest campaign manager down to the newest entry agent. "It's very clear who's gotten what information, who's read through it, who understands it, and what information we've pushed out, simply because Lessonly allows us that level of consistency."
And graded assignments are a huge help to the agents and the managers. Lessonly's Gradebook contains insights into which questions are answered correctly and incorrectly, so managers can work with agents to ensure understanding and improvement. Ava meets regularly with other trainers and team leads to figure out which training content is best for her team:
"If I find that a lot of my agents are coming to me for something, I can reach out and say 'Hey, this is something that we should probably create a Lesson on.' It helps so much. I cannot stress how much that has helped."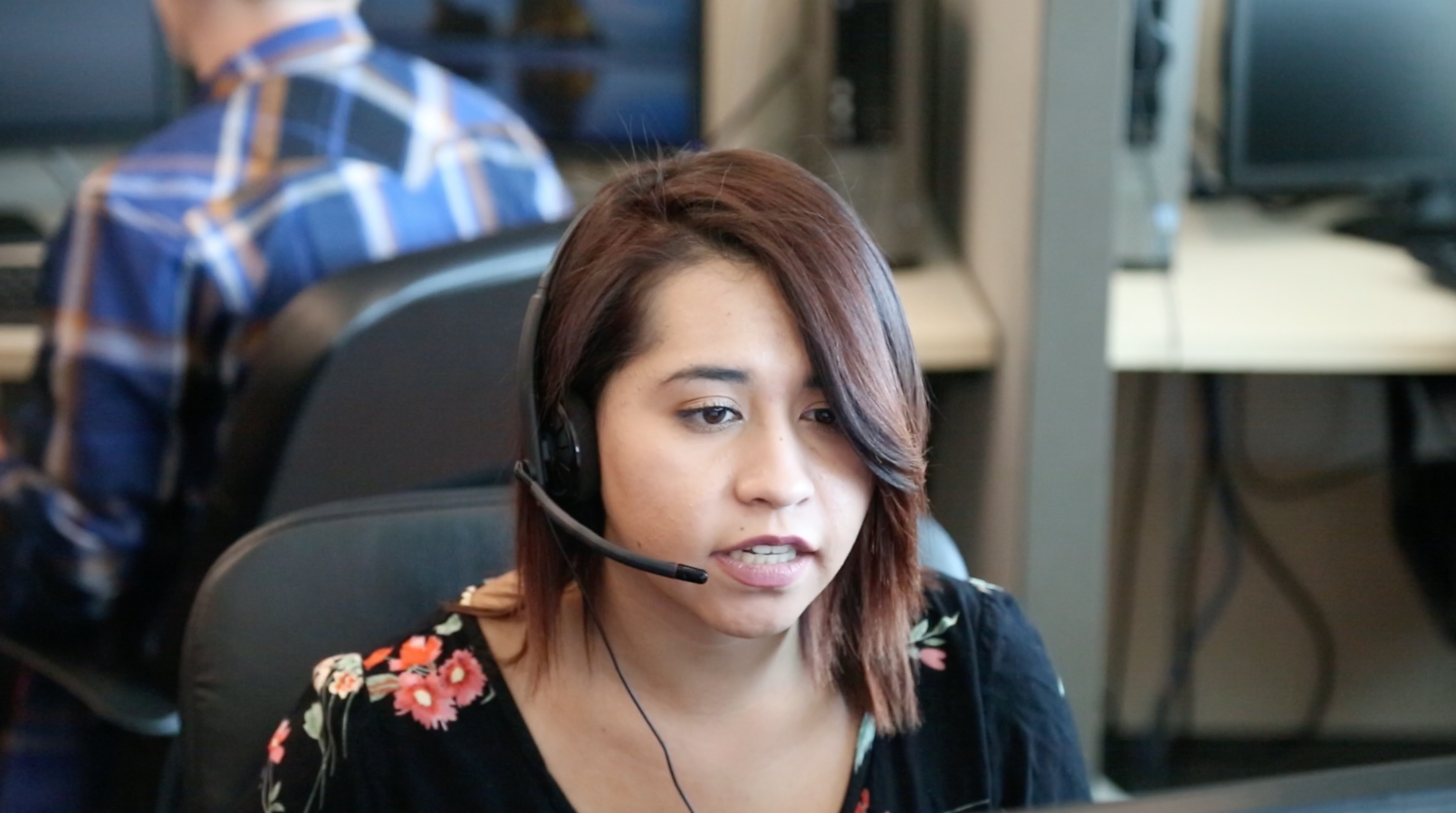 Smart Rhino Labs has plans to continue expanding its use of Lessonly in the future. Lessonly Courses about improved sales strategies, better customer service, and effective time management are all on the roadmap for Smart Rhino Labs. Ben and the rest of the team enjoy the flexibility that Lessonly's modern learning software provides, "Lessonly doesn't pigeonhole us into anything. We can create a Lesson on just about anything. We plan on keeping that up and using Lessonly for a really long time."
"Lessonly doesn't pigeonhole us into anything. We can create a Lesson on just about anything. We plan on keeping that up and using Lessonly for a really long time."
—Ben Paynter, Chief Operating Officer, SmartRhino