Increases Engagement and Retention with Fun and Functional Sales Training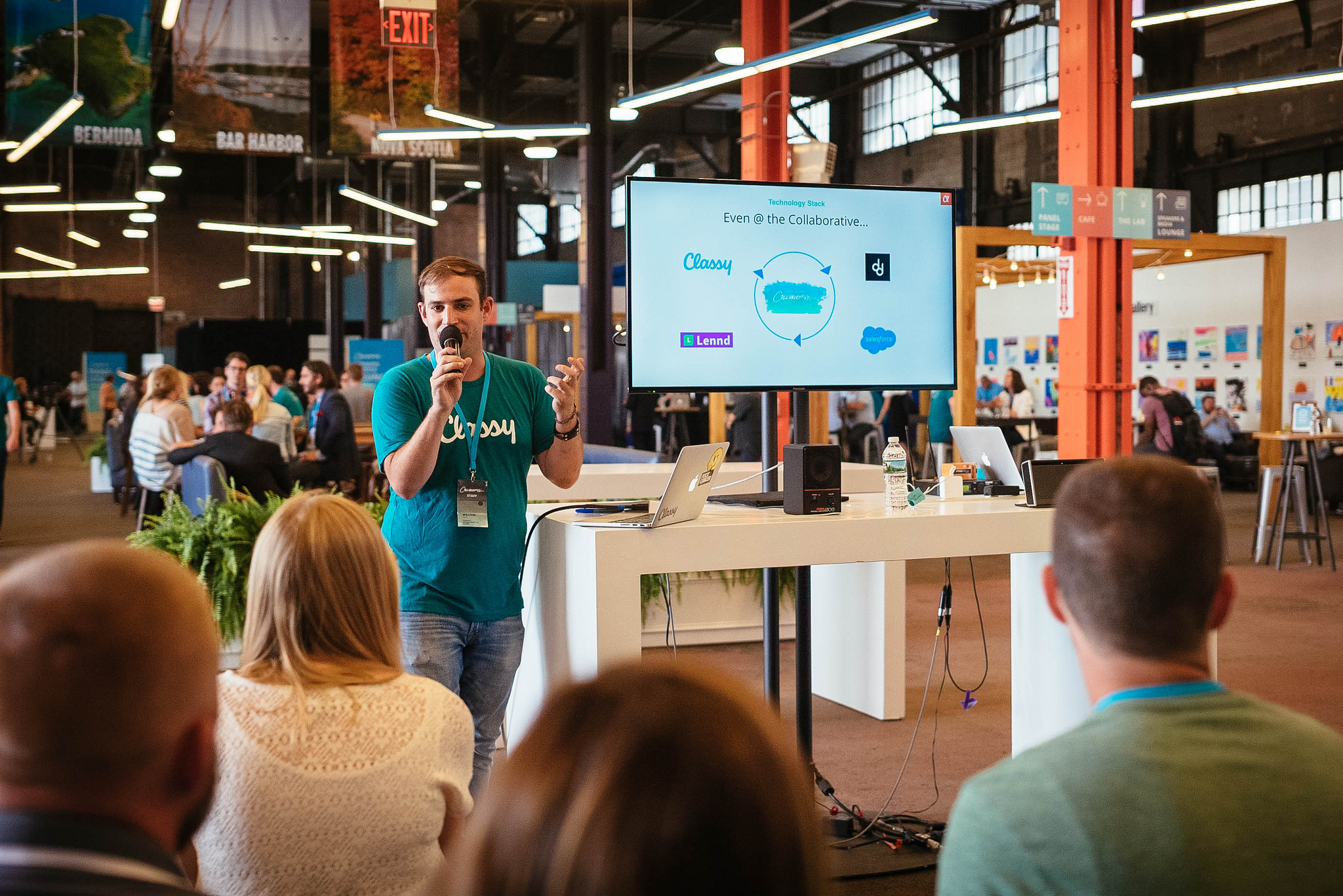 "Lessonly allows us to have feedback loops and see how well our team is performing. Having insights on how well they're doing is a game-changer in terms of performance and training management."
—Brad Chrisakis
Sales Manager and Product Trainer, Classy
Classy, an online fundraising platform for nonprofits, knew their internal training efforts were good. But they also knew they could do even better. They needed a way to train employees and reinforce company knowledge that would keep pace with their growing departments.
With stale, hard-to-follow documents and slide decks, they didn't have a way to track the personal development of employees. Classy needed a solution that was easily updatable, accessible, and—in the spirit of driving engagement—fun.
So Classy turned to Lessonly.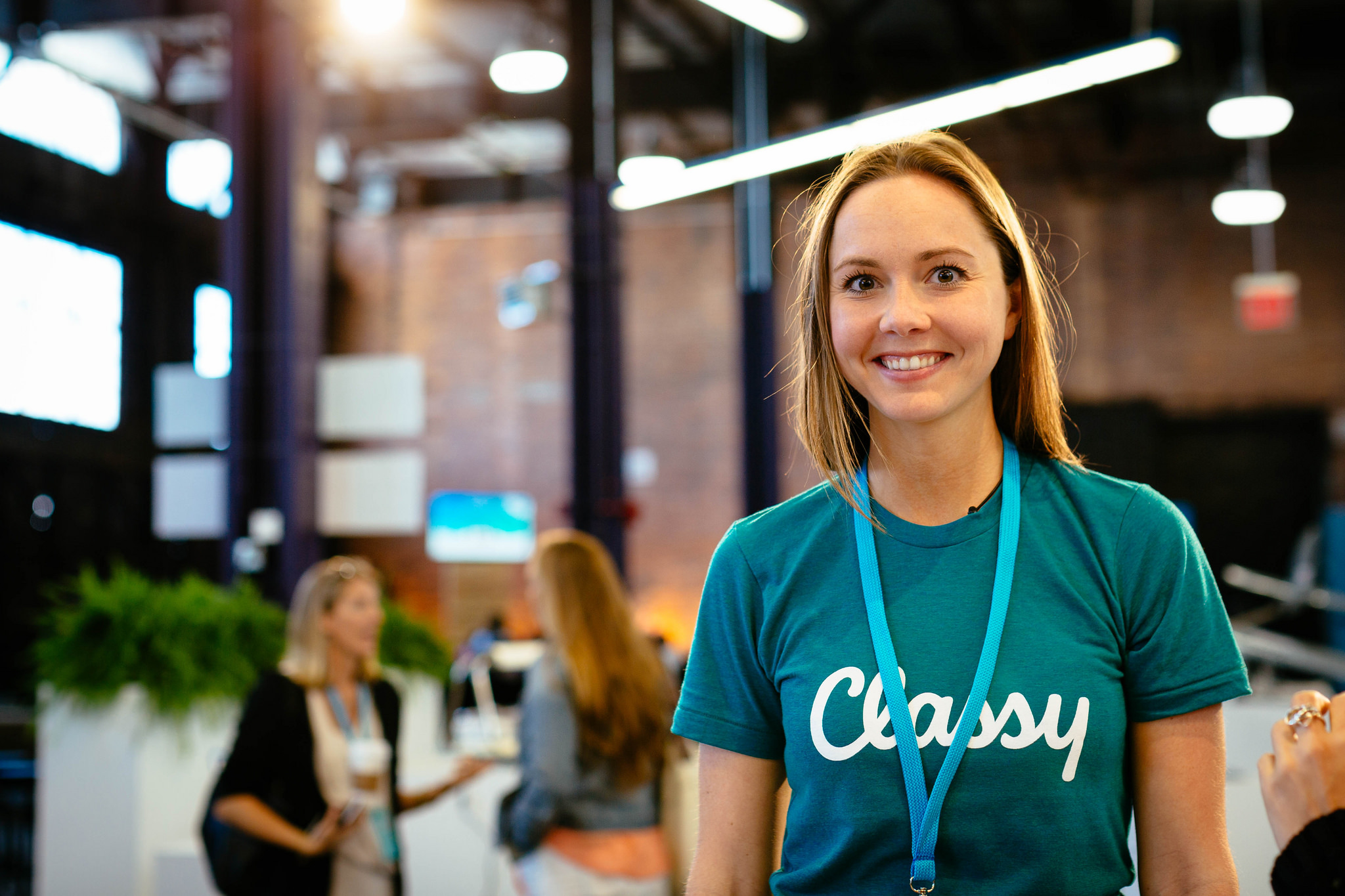 Brad is a product trainer on the sales enablement team at Classy; a team was created to get the Classy sales team up-to-speed—and keep them there. The sales team is younger than Classy itself, and Brad and team wanted to build a dedicated sales enablement team that would use Lessonly to support and improve their reps. "In order to be effective, it was imperative for us to take a very measured approach to the roll-out of Lessons to our sales team," Brad says.
Now, instead of lengthy Google Docs and forgettable slide presentations, Brad and his colleague Danielle create more interactive content. Using Lessonly's multimedia capabilities, Brad and his enablement team make a conscious effort to tie certain images and words to key pieces of information, to increase retention.
"We'll use pictures, videos, and a lot of GIFs and animations within each Lesson," Brad says. "It's been a lot of fun, and our reps are very responsive to the learning experience."
Lessonly's Salesforce integration was also a huge draw for Brad and the Classy team. "Salesforce is our lifeblood, so it is a requirement for any system we add to our tech stack." With this integration, the Classy team now delivers training content within the Salesforce environment their reps use all day. Lessonly brings critical pricing and process information straight into Salesforce, keeping reps informed, while Brad and sales management track individual performance.
"Now that everything is in Salesforce, it's just a lot more efficient."
"We wanted to find a way to make training and learning fun and enjoyable for our reps…If the learning was boring and felt like a classroom, nobody would do it. And even if they did, they would hate it. That's what we wanted to avoid."
—Brad Chrisakis, Sales Manager and Product Trainer, Classy
The biggest result from Brad and Classy's adoption of Lessonly? Training that is fun and memorable.
"We wanted to find a way to make training and learning fun and enjoyable for our reps," Brad says. His sales enablement team was excited to provide an experience in Lessonly that their employees would want to engage with. "I don't want reps just going through decks, taking lessons, and filling out quizzes like it was an unnecessary part of the day. If the learning was boring and felt like a classroom, nobody would do it. And even if they did, they would hate it. That's what we wanted to avoid."
Thanks to Brad and Danielle, Lessonly has flourished into a fun and engaging training tool that the sales team uses for what they call "reinforcement training." Sales reps are thankful that they have the ability to quickly and easily revisit information in Lessonly "that they haven't been trained on in years." Lessonly's simplicity keeps the team coming back whenever they need to revisit a particular piece of information. This aids the learners, but Brad says that the team leaders benefit as well, "It allows the managers to rely on the scores and insights provided by Lessonly to make the experience better for everyone."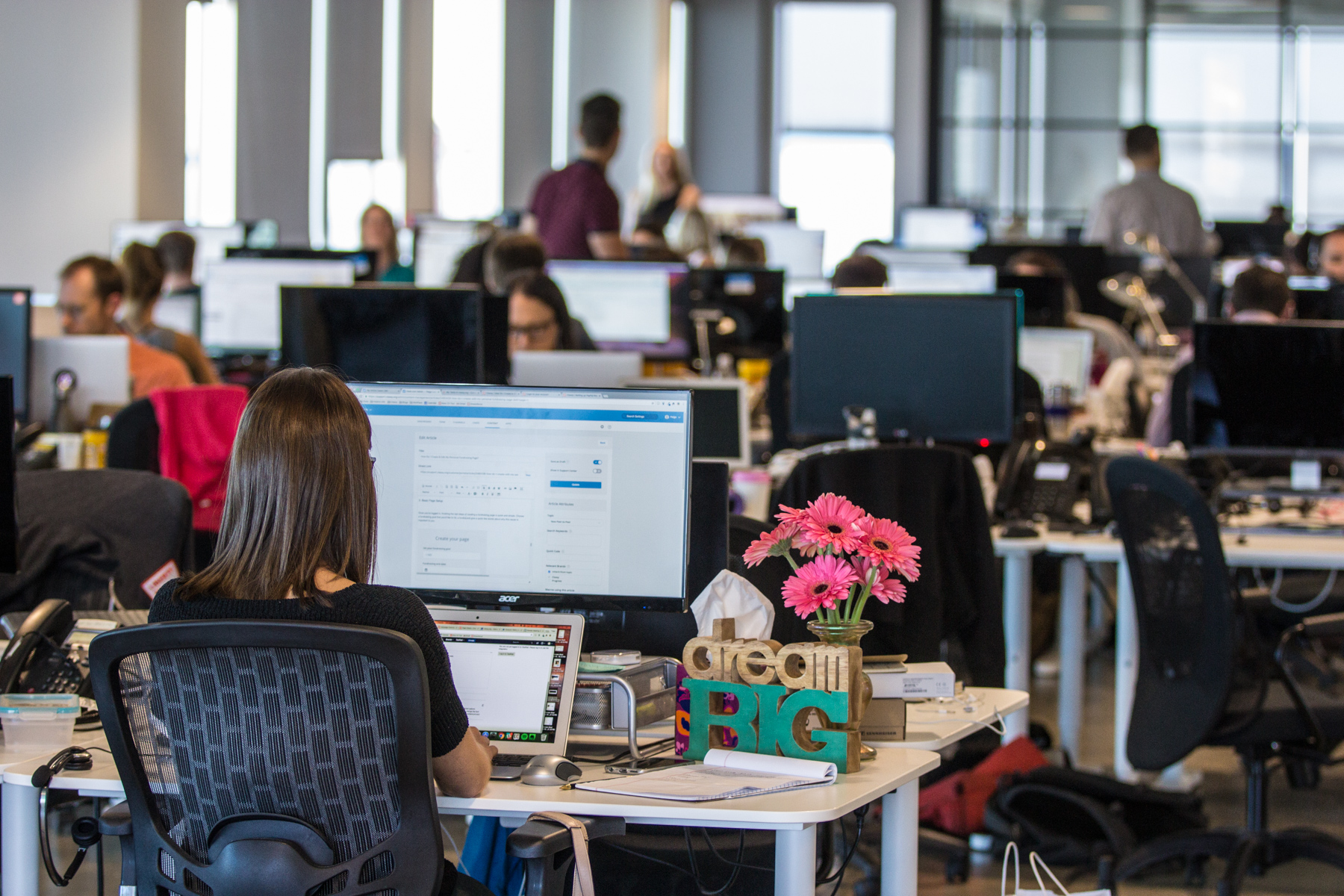 Brad and the sales enablement team are just getting started. Even though their team is already benefitting from Lessonly, there's always room to grow. "We have high hopes for Lessonly, because we're still transitioning out of our Google Doc zoo," Brad says. "But, if the early days are a sign of where we're heading, the future looks promising."