We believe every employee should be able to share their knowledge with their teammates. That's why we spent so much time building the easiest lesson builder out there. Building lessons is just the first step though; we also want to empower everyone to create great lessons.
That's why we're launching Lesson Performance metrics, designed to help you quickly see which topics learners are understanding and which ones they aren't. As a lesson creator, you'll be able to look at the data and confidently know how you can go about improving your training content so that learners will understand it better the first time around.
To access this data, simply go to any lesson's overview page. As you start to have more and more people completing the lesson, you'll see more and more data telling you how to better improve your lesson. You can even filter the performance by group!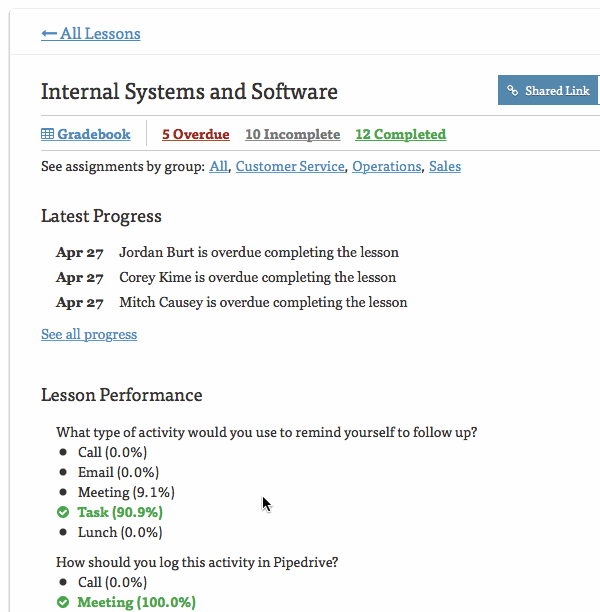 As always, feedback is greatly appreciated, so don't hesitate to send it our way (support@lessonly.com)!